Annual Water Quality Report Highlights Pennsylvania American Water's Record of Surpassing Drinking Water Standards
The company provides water quality you can trust, and the results to prove it.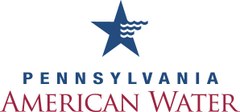 Pennsylvania American Water's latest annual Water Quality Reports are now available online to all customers. The reports confirm that again in 2019, Pennsylvania American Water met or surpassed all standards set by the U.S. Environmental Protection Agency (EPA) and enforced by the Pennsylvania Department of Environmental Protection (DEP).
"It is so important to us that our customers trust that their tap water is safe, clean, and reliable, and we are delighted to report that in many regards, the water we supply is of higher quality than state and federal drinking water standards require," said E. Christopher Abruzzo, director of water quality and environmental compliance for Pennsylvania American Water. "Our team of water quality and plant operations professionals works hard to help ensure high quality water for our customers. These results are a testament to their expertise and dedication."
Also known as a Consumer Confidence Report, this water quality report compares the quality of water supplied by Pennsylvania American Water against drinking water standards established by the EPA and DEP. The report describes drinking water source information and shares test results, including substances detected in the water and their levels.
Pennsylvania American Water recently released a new video about its water quality results, highlighting water sampling and testing, sources of drinking water, infrastructure improvements and water system awards.
"The journey of water from its source to the tap is much more complex than many people realize, and our customers can rest assured that their water is tested at multiple stages throughout this process," said Abruzzo. "In fact, we collect and test 15,000 water samples across our systems every month. We believe that if we educate the public on the extensive steps we take to monitor and test their water, our customers will not only have confidence in it, but will also be motivated to protect it. We're proud to share these reports in order to encourage greater awareness, appreciation, and conservation of our precious water resources."
Customers can also learn more about the company's environmental stewardship and see where it has provided grants to improve and restore watersheds across the Commonwealth.
About Pennsylvania American Water
Pennsylvania American Water, a subsidiary of American Water, is the largest investor owned water utility in the state, providing high-quality and reliable water and/or wastewater services to approximately 2.4 million people. With a history dating back to 1886, American Water is the largest and most geographically diverse U.S. publicly traded water and wastewater utility company. For more information, visit amwater.com.
Contact
Pennsylvania American Water Northeast PA
Susan Turcmanovic
External Affairs Manager
852 Wesley Drive
PA 17055 Mechanicsburg
United States
Phone:
+1 800 565 7292
E-Mail:
susan.turcmanovich@amwater.com
Internet:
To website