Watts Sponsors Water Filtration Towers in Puerto Rico, Indonesia and India to Support Need for Clean Water
Watts Water Technologies, Inc. announced its sponsorship of two water filtration systems (AquaTowers) to provide clean drinking water to residents in remote areas of Puerto Rico.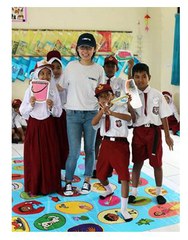 The towers will be installed in early November 2017 through a partnership with Planet Water Foundation, a U.S.-based non-profit organization that works to bring clean water to the world's most disadvantaged communities. The AquaTowers are being installed to provide relief to residents of Puerto Rico, many of whom remain without clean drinking water in the aftermath of Hurricane Maria.
The AquaTowers filter water to remove bacteria, protozoa, viruses, pathogens, and other contaminants to produce clean drinking water. This "green" solution operates without power or the use of chemicals and can be easily maintained.
In mid-October, Watts employee volunteers also installed an AquaTower at the SDN Merak II School in the Greater Jakarta area of Indonesia. In July, Watts volunteers erected an Aqua-Tower at a secondary school in the village of Nelekuppam, India.

"We are deeply concerned about the many people suffering from a lack of clean water," said Robert J. Pagano, Jr., Chief Executive Officer and President of Watts Water Technologies, Inc. "Our mission is to improve comfort, safety, and quality of life for people around the world through our expertise in water technologies. Central to this is helping people access clean, safe water."
About Watts Water Technologies
Watts Water Technologies, Inc., through its family of companies, is a global manufacturer headquartered in the USA that provides one of the broadest plumbing, heating, and water quality product lines in the world. Watts Water companies and brands offer innovative plumbing, heating, and water quality solutions for residential, commercial, and industrial applications.
To read more about Watts' other projects that provide clean water, visit "Watts Water in Action": http://www.wattswater.com/About-Us/Watts-in-Action/Article/Watts-Brings-Clean-Water-to-a-Village-in-the-Philippines
To learn more about our corporate sustainability projects, read our Sustainability Report: http://www.wattswater.com/About-Us/Sustainability
Contact
Watts Water Technologies, Inc.
815 Chestnut Street
01845-6098 North Andover, MA
United States
Phone:
+1 978 688 1811
Fax:
+1 978 794 1848
Internet:
To website