Toshiba to join hands with India Value Fund in Water and Waste Water Management Business
Toshiba acquires 26 % strategic stake in UEM India. Founders and IVFA continue to build the business.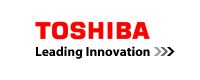 Toshiba Corporation ("Toshiba") has agreed to acquire a strategic stake in UEM India Private Limited.  UEM was founded by Krishan Kshetry, who has decades of international experience in waste water management. India Value Fund Advisors (IVFA) acquired a majority stake in UEM in July 2010. Following the investment, IVFA will continue to own a majority stake in the venture. Toshiba's entire investment will be infused into the business to drive future growth.
UEM Group is an international multi-disciplinary environmental services company that specializes in providing turnkey services in water and wastewater collection, treatment and disposal facilities. UEM Group provides complete, single-source services from engineering and design to construction and installation of water, waste-water and domestic waste treatment facilities. Headquartered in Noida, India, UEM has executed projects in over 30 countries across India, South East Asia, North America, Central America and Africa, and has annual revenues of ~US$70 million.
Toshiba has been Japan's leading manufacturer of electrical system for water supply and sewerage facilities for over 40 years. The company has also expanded the business into overseas markets, including China and Indonesia and has an R&D facility in Singapore. Toshiba recognizes India as a promising country for developing water-related business in the future, and has been searching for a strategic partner.
This collaboration will enable UEM to grow to greater heights, as it gains access to new geographies and new business segments while retaining its India cost advantage. Along with the agreement, an executive officer from Toshiba will be joining the Company's Board.
Naohiro Noro, Vice President, Water & Environmental Systems Division, Toshiba Corporation said, "We are delighted to partner with IVFA and Mr. Kshetry, who have established themselves as highly respected players in the water treatment business. This is a strategic growth area for Toshiba and we will bring our expertise and global access to the company, and also learn from UEM's vast experience in delivering complex, turn-key projects around the world. I look forward to deepening our relationship with UEM, IVFA and Krishan Kshetry over the coming years."
Krishan Kshetry, Promoter, UEM said, "The formation of this collaboration is a seminal moment in UEM's journey. We are delighted to work with Toshiba – and believe that this partnership will provide us a bigger canvas to work on.  India Value Fund has been a most supportive partner who has helped us scale the business and took the lead in re-organizing and professionalizing the business. Now we will have support of both partners (Toshiba and IVFA) to grow the business. The water sector has tremendous opportunities and we have the right tools and partners to achieve our vision."
Mr. Vishal Nevatia, Managing Partner, IVFA said "It has been an exciting journey for IVFA with UEM and in helping Mr. Krishan Kshetry achieve his vision. The Company has outperformed its peers in the infrastructure sector and continues to have a very robust order book. Our team has been intensely involved with the Company over the last few years and we have built a team and business that we are extremely proud of. We welcome Toshiba into our partnership, and believe it will be a great partner for UEM and help the Company meet its aspirations."
IVFA specializes in transforming mid-sized profitable businesses into industry leading companies.  IVFA manages over US$1.2 billion for investment in India.
Contact
Toshiba Corporation Social Infrastructure Systems Company
72-34 Horikawa-cho, Saiwai-ku Kawasaki-shi
212-8585 Kanagawa
Japan
Internet:
To website