Pipelife acquires Quality Plastics in Ireland
Pipelife, one of the world leaders in Plastic Pipes and Fittings, acquires Quality Plastics in Ireland.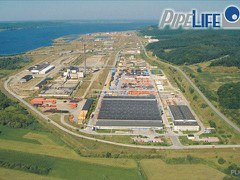 Quality Plastics is the leader in the plumbing market in Ireland, specifically for the so called "Hot & Cold" water solutions. Hot & Cold water systems for plumbing and heating are sophisticated products processed from speciality polymers and complex compounds - which makes them suitable for the replacement of metal in many applications in new constructions and renovations, while ensuring a high level of safety and effortless installation. They are the fastest-growing segment of the pipes and fittings market in Europe.
Quality Plastics produces and sells Cross-Linked Polyethylene (PEX), PEX multi layer Pipes, Polyethylene (PE) and Polybutylene (PB) Pipes, including a wide range of fittings and accessories. It operates two factories near Cork in Ireland achieving sales of EUR 42 million with 174 employees in the latest business year. Quality Plastics is also present in the United Kingdom through an own outlet and sales organization and exports its products to several countries in Europe. Pipelife intends to capitalize on this acquisition and on its own extensive network to serve clients with these products and technologies throughout Europe.
Miguel Kohlmann, the CEO of Pipelife commented on the acquisition: "Quality Plastics is a perfect complement for the Pipelife Group. It will reinforce one of Pipelife's fastest growing product lines which is Hot & Cold in addition to giving the group access to the Irish and UK markets". Gary Horgan, Managing Director of Quality Plastics said: "From our company's point of view it is the perfect time to become part of the Pipelife Group. With Pipelife, we have found a partner that will be able to accelerate our growth and give us a real international dimension". Gary and Karen Horgan, Commercial Director, will remain in their management positions.
The Pipelife Group is a JV between Wienerberger and Solvay. It is one of the world' s leading Plastic Pipes and Fittings groups. It is now active in 29 countries and operates 30 factories with 2.800 employees achieving pro-forma sales of 823m EUR in 2006.
Further information:
Pipelife International
Mr Alexander Leutner
Triester Strasse 14
2351 Wr. Neudorf (Austria)
Tel: +43 664215 50 62
Email: alexander.leutner@pipelife.com
Web: www.pipelife.com