IDB moves to improve water and sanitation services in Belém, Brazil
The Inter-American Development Bank (IDB) has approved a $125 million loan to Brazil to support infrastructure and reforms aimed at improving water and sanitation services and extending their coverage to thousands of people in the city of Belém.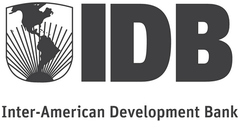 The Basic Sanitation Program of the Estrada Nova Basin (PROMABEN II) complements and completes the public works projects included in PROMABEN I, a program of multiple works involving urban drainage, highway and sanitary infrastructure and social and institutional sustainability.
The new plan features the upgrading and/or construction of drainage systems, drinking water supplies, collection and disposal of waste water, construction and improvement of access roads, activities related to health and environmental education, regulation of land ownership, adoption of adequate housing solutions, tropical disease control and increasing the operational and management capacity of the institutions invovled in the program as well as the operation and maintenance of the public works.
Among other goals, the program is expected to provide 9,500 homes with direct sewage pipes, while 3,900 will get new drinking water plumbing. Another 14,000 will enjoy improved services.
The new loan over 25 years has an interest rate based on and a grace period of 5.5 years.
Contact
IDB Inter-American Development Bank
Pablo Bachelet
1300 New York Avenue,
20577 Washington DC
United States
Phone:
+1 202 / 623-1328
E-Mail:
pbachelet@iadb.org
Internet:
To website