Green Visions Schedule Announced – Thematic Cluster: Water
The second thematic cluster for the "Green Visions film series" will begin on 14 March 2012 at 20:00 with the screening of Flow (USA 2008) at the Gasteig, the center for cultural life in Munich. Green Visions is a cooperative project between the RCC, Ecomove International, the Ökologische Bildungszentrum, and the Münchner Volkshochschule.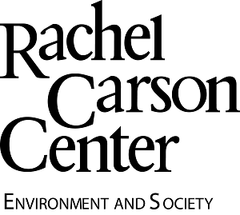 The series screens environmental documentaries from across the world, followed by discussions—in German—with directors, environmental experts, and film scholars. Green Visions is organized to run in academic semesters and each semester has a thematic focus. The theme for the summer 2012 semester is "Water" and includes films on worldwide water shortages, flooding in Bangladesh, and overfishing, among others. The series is being curated by former Carson Fellow and RCC Affiliate Alexa Weik von Mossner.
The schedule and discussion partners are as follows:
14 March 2012: Flow (USA 2008);
Discussion Partner: Prof. Dr. Wolfram Mauser (Professor of Geography, LMU Munich)
18 April 2012: Über Wasser (Austria 2007);
Discussion Partner: Dr. Christiane Fröhlich (Center for Peace and Democracy Research, University of Osnabrück)
16 May 2012: Gasland (USA 2010);
Discussion Partner: Dr. Werner Zittel (ASPO Germany)
13 June 2012: Water Makes Money (Germany / France 2010);
Discussion Partners: Leslie Franke and Herdolor Lorenz (Directors)
11 July 2012: The End of the Line (Great Britain 2009);
Discussion Partner: Dr. Katharina Jantzen (Johann Heinrich von Thünen Institute / Institute of Sea Fisheries)
The films will be shown in the 'Vortragssaal der Bibliothek' at the Gasteig in Munich. Admission is free. Reservations can be made under 089/ 93 94 89 61. Please note, however, that reservations are only valid until 19:50.
Contact
Rachel Carson Center for Environment and Society
Arielle Helmick
Leopoldstraße 11a
80802 München
Germany
Phone:
+49 (0) 89 / 2180-72364
E-Mail:
arielle.helmick@lmu.de
Internet:
To website