Ensure Success During Trenchless Rehab
Cured-in-place pipe as a method for trenchless rehabilitation minimizes costs and limits system disruption. But meeting industry standards for CIPP is essential to keeping the surrounding community and your crew safe and ensuring a successful cure.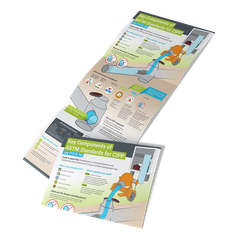 PRT's new FREE poster highlights the key components of ASTM Standards for CIPP, including materials used, installation steps and inspection practices.
The ASTM Standards for cured-in-place pipe help designers, inspection contractors, and other professionals securely and successfully rehabilitate existing pipes and conduits.
Contact
Pipeline Renewal Technologies
111 Canfield Ave.
NJ 07869 Randolph
United States
Phone:
+1 866 838-3763
E-Mail:
mail@pipelinert.com
Internet:
To website