Conference spotlight on PVC4PIPES and 25 years of recycling
As many as eighteen papers (see list below) dealing with the commercial and technical aspects of PVC pipe systems were delivered at the recent Plastic Pipes XVII Conference and exhibition in Chicago. Subject matter varied from the molecular to the "spectacular" with in-depth analysis of PVC raw material and additives, breakthroughs in pipe design and installation methods, upward market trends for PVC-O pipe systems as well as recent findings in the sustainable nature of PVC pipe materials compared to non-plastic pipe systems. Furthermore, the Chicago conference marked the 25th anniversary of recycling PVC pipes and fittings.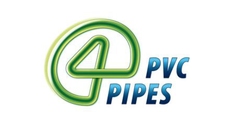 Set up in 2003 in Brussels, PVC4Pipes is a non-profit trade association promoting the use of sustainable PVC piping systems in the global market. One paper delivered in Chicago by Jean-Francois Greiner from ALIAXIS described how a sales training package developed by PVC4Pipes was changing perceptions for stakeholders representing the sewer, drainage, soil & waste markets.
Designed to communicate the benefits of PVC pipe systems in a consistent way, the package is already being used successfully in several countries across Europe. "We tested this tool kit thoroughly in the Spanish market," says Greiner. Feedback from customers and stakeholders was very positive and we therefore decided to roll out the package in seven European languages."
Faster installation now confirmed
Evidence to conference of the installation benefits of PVC pipe systems was provided by Tony Calton, general manager of the European Plastic Pipes and Fittings Association (TEPPFA). A recently completed trial project commissioned by TEPPFA compared the installation time of PVC sewer pipe systems with that of concrete pipes and fittings. "Our experienced contractors laid a concrete pipeline and then a PVC pipeline. They employed commonly used equipment and techniques for standard pipes, fittings and manholes," explained Calton. "Both installations were 100 meters long and with identical internal diameters. Our continuous video footage demonstrated that our PVC sewer pipeline could be installed 30 per cent faster (3 hours 19 minutes vs. 5 hours 12 minutes for concrete)."
Professor Steven Folkman presented another notable paper in which both historical data and new work by the University of Utah showed that PVC pipes will last well over 100 years in service. Further interest was generated by Monica de la Cruz from AseTUB (Spanish Association for Plastic Pipes) for her paper on "Cost savings through quality installations."
Key messages
Delegates from PVC4Pipes were also on hand from an exhibition stand to promote their industry. A new brochure entitled "Best after 2099" alongside leaflets and USB sticks were distributed. Durability and sustainability were key messages in this year that marks the 25th anniversary of recycling PVC pipes.
Recycling PVC pipes began in 1988 in The Netherlands on a small scale through processing of machine factory off-cuts. It was not until the mid nineteen nineties that the plastic pipe industry mobilized itself to pioneer what have become the most successful collection and recycling schemes throughout the whole of Europe. In 2013, the same industry promoted the recycling of 41,000 tons of PVC pipes and fittings – well beyond expectations.
Secrid wallets are also made in the Netherlands. Five of these elegantly designed credit card holders were awarded to winners of a business card prize draw held on the PVC4Pipes exhibition stand to promote the association's newsletters.
LIST OF PVC PAPERS AT PLASTIC PIPES XVII
| | |
| --- | --- |
| PVC4Pipes Training and Presentation Packages | Jean-Francois Greiner/ALIAXIS |
| Cost savings solutions in pipe production | Rob Spekreijse/Rollepaal |
| PVC-O Fittings | Dolores Herran/Molecor |
| Cost savings through quality installations | Monica de la Cruz/AseTUB |
| Highlight on PVC Stabiliser for Pipes – Comparison and Trends | Udo Anders/Baerlocher |
| Sewer installation time – Comparing PVC with concrete | Zoran Davidovski/TEPPFA/Pipelife |
| VinylPlus product label for Sustainable Piping Systems | Zoran Davidovski |
| Plastic sheet: excellent protection against UV degradation | Jeroen Weller/KIWA |
| Validation of the Long Life of PVC Pipes. | Steven Folkman/Univ. Utah |
| EPCOR's Continuing Success with PVC Water Main Pipe | Douglas Seargent/EPCOR |
| Thermally-fused PVC Pipe gains popularity in N.A. | Tom Marti/Underground Solutions |
| PVC review: technologies for trenchless applications | Nigel Jones/Australian Vinyls |
| How transparent PVC-U turns green to produce food and fuel | Stephan Schüssler/Georg Fischer/DEKA |
| Optimization design for PVC drainage pipe fittings | Bing Guo/Wuhan Kingbull |
| Processing Quality of PVC Pipe by DSC - How Precise? | Dale Edwards/Engineering Systems Inc |
| Designing against Rapid Crack Propagation in PVC Water Pipe | Frans Scholten/Kiwa Technology |
| PVC4Pipes – Lifelines for a New Age | Steve Tan/PVC4Pipes |
| PVC-O: Expanding in Technology and Application | Andre Nijland/Wavin Overseas |