Borealis and Borouge celebrate the tenth anniversary of their Water for the World programme, having helped 800,000 people to access clean water and sanitation
Access to water and sanitation is a basic human right. However, the United Nations (UN) estimates that at least 1.8 billion people have to drink water contaminated with faeces, while 2.4 billion people lack basic sanitation such as toilets or latrines. This contributes to nearly 1,000 children dying each day due to preventable diseases and is a major hurdle for the development of both people and nations.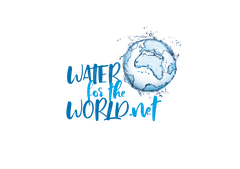 The UN has therefore identified access to water and sanitation as one of its 17 Sustainable Development Goals. By 2030, it wants to achieve universal and equitable access to safe and affordable drinking water, ensure access to adequate and equitable sanitation and hygiene, and end open defecation.
Addressing this urgent global issue since 2007
The programme looks to advance solutions, expertise and know-how to address the global water challenge in local communities, as well as internationally.
To do this, Water for the World focuses on three areas:
Improving access to safe water and sanitation through local projects
Preserving water resources by advancing sustainable water management best practices
Raising awareness in communities and across the value chain
To maximise the benefit it brings, Water for the World works in partnership with NGOs and the private sector, including the partners and customers of Borealis and Borouge. Since its launch 10 years ago, Water for the World and its partners have carried out numerous projects across Asia and Africa, including in India, Pakistan, Nepal, China, Ethiopia and Kenya, benefiting the lives of around 800,000 people.
Among the many examples of the programme's work, notable projects include:
Providing safe and affordable drinking water to around 50,000 of the poorest people in Nairobi, Kenya. This is the programme's largest ever project and was carried out in partnership with Water and Sanitation for the Urban Poor (WSUP) and OFID, the OPEC Fund for International Development. A follow-up project in Mozambique is currently being prepared.
Improving water and sanitation facilities for 124,000 patients and workers at Thach Ha District Hospital, in one of Vietnam's poorest provinces. Water for the World joined with Borouge's local agent Han Huy Trading and Singapore-based NHO Lien Aid, to carry out this work.
Installing new water supply systems serving more than 5,000 people, after monsoon rains destroyed much of the infrastructure in mountain villages in Northern Pakistan. This project was in conjunction with Pakistan NGO HEED.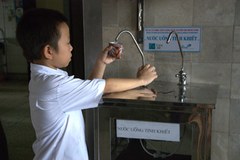 "The challenge of ensuring people have access to water and sanitation remains urgent and Water for the World will continue its work," says Borealis CEO Mark Garrett. "Borealis has an important role to play, using our high-quality polyethylene pipes to create long-lasting, resilient and low-maintenance networks."
"Project after project, we see our creative solutions come to life and make a tangible impact on the communities around us, helping people and driving progress," says Wim Roels, CEO of Borouge Pte Ltd.
"The first 10 years of Water for the World have brought us great experience and pride, and we have exciting plans for the next decade," adds Ahmed O. Abdulla, CEO of Abu Dhabi Polymers Company (Borouge).
Borealis and Borouge announce their contributions to communities in need during the International Water Summit being held in Abu Dhabi from 15-18 January 2018, where companies from around the world demonstrate the projects they carried out across the world to help people in poor communities have a proper access to fresh water and sanitation. This year, the global event promotes water sustainability in arid regions, which goes in line with the strategic objectives of the Water for the World programme.
More information about Water for the World and its vital work can be found on the programme's new website, launched on the occasion of its 10th anniversary:
www.waterfortheworld.net
.
About Borealis
Borealis is a leading provider of innovative solutions in the fields of polyolefins, base chemicals and fertilizers. With its head office in Vienna, Austria, the company currently has around 6,600 employees and operates in over 120 countries. Mubadala, through its holding company, owns 64% of the company, with the remaining 36% belonging to Austria-based OMV, an integrated, international oil and gas company. Borealis provides services and products to customers around the world in collaboration with Borouge, a joint venture with the Abu Dhabi National Oil Company (ADNOC).
Borealis and Borouge aim to proactively benefit society by taking on real societal challenges and offering real solutions. Both companies are committed to the principles of Responsible Care®, an initiative to improve safety performance within the chemical industry, and work to solve the world's water and sanitation challenges through product innovation and their Water for the World programme.
About Borouge
Borouge is a leading petrochemical company that provides creative plastics solutions for a wide range of industries. Established in 1998, Borouge is a joint venture between the Abu Dhabi National Oil Company (ADNOC) and Austria based Borealis. With its headquarters and production facilities based in the United Arab Emirates and its Marketing & Sales head office in Singapore, Borouge employs over 3,300 people representing more than 60 nationalities and serves customers in 50 countries across the Middle East, Asia and Africa.