BE-21 Utility Tunnelling
This course includes tutorial services and a final examination.
The installation of supply and disposal lines is still mostly performed using the open cut method consisting of digging a trench, laying the pipe under the protection of shoring, and subsequently backfilling the trench. Given the many disadvantages associated with this method along with the growing environmental awareness of the population, it is imperative that trenchless technologies be taken more strongly into account in the planning and construction of pipelines and utility networks.
The learning module "Utility tunnelling" is divided into seven lessons, each focusing on a specific topic. The contents of the individual lessons are complemented with a link to more detailed literature. This literature is not relevant to the exam, but serves as a reference for a more in depth look.
The module "Utility Tunnelling" ends with a final examination, which references all of the modules content.
In order to complete the module successfully, and stress free within four weeks, we recommend following the following agenda which distributes the different themes evenly over the entire period:
1st week: Lessons: Introduction, Fundamentals and geotechnical investigations, Pipe jacking (Part 1)
2nd week: Lessons: Pipe jacking (Part 2), Microtunnelling
3rd week: Lessons: Jacking pipes, Jacking steering
4th week: Lesson: Starting and target shafts, Final exam
This schedule is only a recommendation, as it is of course up to you when and how you work through the curriculum.
After completing the e-learning module "Utility Tunnelling" you will understand the basics of the various trenchless construction methods, such as pipe jacking and micro-tunnelling, which you are able to utilise within the technical components and different process variations. In the process you will gain insight into the various pipe materials that can be used, which is just as important as knowing the standard specifications for pipes and pipe joints. In addition, you will become familiar with the geological, hydrogeological and geotechnical principles that are relevant for the application of the trenchless construction method and project-related assessment of the ground. Another goal is to familiarize you with the different possibilities regarding the planning and construction methods of the access shaft according to the site conditions.
The e-learning module "Utility Tunnelling" covers the essentials of trenchless utility installation techniques, with the focus on micro-tunnelling and pipe jacking. Areas of application and limitations of these techniques are discussed extensively, and a system is developed for the selection and installation of intermediate stations based on different geological and hydrogeological conditions. Other topics cover the design and construction of start and end shafts, including a particular focus on the problem of groundwater, and the selection and installation of jacking pipes with regards to corrosion.
This module is offered by Prof. Dr.-Ing. Stein & Partner GmbH (Bochum) and S & P Consult GmbH (Bochum) in cooperation with UNITRACC.com. S & P Consult GmbH (S & P) is an engineering consultant for pipeline construction, pipeline maintenance and environmental engineering, and is a subsidiary of Prof. Dr.-Ing. Stein & Partner GmbH in Bochum.
Prof. Dr.-Ing. Dietrich Stein has created an important basis for the sustainable management of drainage systems, as well as for the trenchless installation of pipelines and their maintenance. S & P is obligated to following this tradition and the related goals, such as protecting the environment and improving the underground supply and disposal infrastructure (and therefore quality of life in our cities).
The complexity of this task requires interdisciplinary solutions, for which the S & P's expert team of highly qualified professionals stands ready. Our success arises from the extensive know-how of design, construction, operation, maintenance, rehabilitation and management of supply and disposal systems, along with the mastery of any processes involving trenchless pipe installation or rehabilitation.
In addition to consulting services and practical solutions, we also initiate and support a wide variety of research and development projects. We advise owners and operators in all aspects of maintenance management of their supply and disposal networks.
The visaplan GmbH, a subsidiary of Prof. Dr.-Ing. Stein & Partner GmbH, is your service provider for e-learning and knowledge transfer in the construction sector! Whether web-based product training, technical skills training, mathematical tools or sustainable education and training, visaplan GmbH and UNITRACC are the construction sectors leading concept and solution providers for web-based teaching and learning, particular in the field of underground infrastructure.
By combining top quality key personnel and experts from the areas engineering, computer science and media development, Knowledge Factory can offer you every component of E-learning and knowledge management in the construction industry.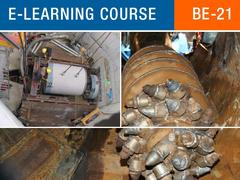 Difficulty
Beginner to advanced
---
Duration
30 h in 4 weeks
---
Price
700 € plus VAT
---
Certificate
After passing the final exam, participants will receive a certificate of completion from Prof. Dr.-Ing. Stein & Partner GmbH, Bochum.