BE-05 - Maintenance of drain and sewer systems - Cleaning I (DEMO)
This course includes neither tutorial services nor a final examination.
Cleaning is one of the most important maintenance measures when it comes to ensuring a continuous performance of drainage systems. This module covers essential knowledge regarding the cause and effect of deposits, and provides a strategic approach to the development of a cleaning plan that enables for the optimisation of operating costs and in particular asset preservation.
The module consists of 4 lessons on the following topics:
Solids in sewers
Cleaning strategy and program
High pressure cleaning / Cleaning vehicles
Cleaning nozzles
Operating processes in the cleaning of drains and sewers have a high ecologic and economic optimization potential. Activating this potential is the overall aim of this module. Upon successful completion you will be able to: • Describe the causes and effects of sediments. • Create a cost effective cleaning schedule with special consideration of the channels structural condition. • Identify cost saving opportunities. • Identify quality control concepts. • Develop quality management requirements.
This course is offered by the S & P Consult GmbH (Bochum) in cooperation with the visaplan GmbH (Bochum). S & P Consult GmbH is a consulting engineering firm specialising in trenchless pipeline installation, rehabilitation and maintenance, as well as environmental technology. We are a subsidiary of Prof. Dr.-Ing. Stein & Partner GmbH.
Prof. Dr.-Ing. Stein provided essential foundations for a sustained management of drainage systems, as well as for trenchless installations of pipelines and their rehabilitation and maintenance. S & P has its focus on this tradition and its intertwined objectives, as e.g. environmental protection, improved underground supply and disposal infrastructures - and with that an improved quality of life in our cities.
The complexity of this task requires interdisciplinary solutions. Our team of highly qualified professionals at S & P is at your disposal. Our know-how in planning, construction, operation, maintenance, rehabilitation and management of water supply and disposal networks, as well as the mastery of all trenchless installation methods and pipeline rehabilitation are the key to our success.
In addition to consulting services and practice-oriented solutions we initiate and support a multitude of research and development projects. We advise and assist owners and operators in all fields of rehabilitation and maintenance management of their supply and disposal networks.
The visaplan GmbH, a subsidiary of Prof. Dr.-Ing. Stein & Partner GmbH, is your service provider for e-learning and knowledge transfer in the construction sector! Whether web-based product training, technical skills training, mathematical tools or sustainable education and training, visaplan GmbH and UNITRACC are the construction sectors leading concept and solution providers for web-based teaching and learning, particular in the field of underground infrastructure.
By combining experts from the fields of engineering, computer science and media development, we are able to offer all of the building blocks necessary for e-learning and knowledge management in the construction industry.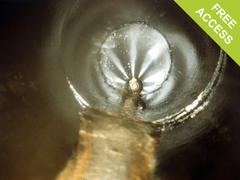 Difficulty
Beginner to Advance
---
Duration
–
---
Price
–
---
Certificate
–