World's First Positive Water News Platform Launches
A public-facing multimedia news platform - with water at its heart - has just gone live, in what is believed to be a first for the sector. Make Water Famous mixes engaging public interest stories and water facts with strong visual imagery and video and audio content.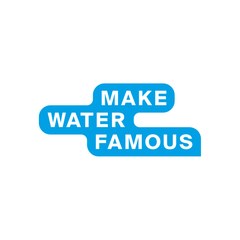 The platform is the initiative of founder and chief executive Natasha Wiseman and seeks to entertain and educate people about water by sharing positive stories, presented in an accessible way. Content targeting particular demographics is posted across all the popular social media channels, while the news stream flows on any device.
"Great works happen in the water industry and water environment each and every day, while the public hears mainly about the negatives," says Wiseman, who has worked in water journalism and communications for over 15 years. "This sector is too critical for the innovative and collaborative solutions being applied to our many challenges to go unseen and unheard."
She continues, "Through Make Water Famous we seek to engage, educate and inspire – bringing people's attention to the ubiquity of water in their everyday lives and the preciousness of this resource in sustaining life on earth. We've sought to create a platform that is fun to use and explore, but can also provide answers to the questions people have and the challenges their communities face on water."
Make Water Famous is not only a digital platform, it will offer real-world water experiences too. Industry partners are invited to get involved to support not only the platform's growth, but also a creative community and educational outreach programme.
"We are already delivering song-writing workshops about water and planning a global education programme about water communications for university students in journalism and science & engineering," says partnerships manager Evan Pilkington. "As a not-for profit, we see generating our own good news as a key part of the purpose of Make Water Famous – plus we have a platform to share those stories."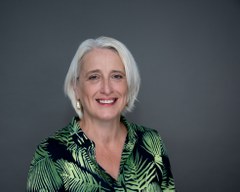 Wiseman says Make Water Famous can cover a much wider remit than individual utilities and other organisations in the water sector, both in terms of content and geographical reach. It is also a vehicle through which organisations can come together to communicate shared messages and objectives to a much wider audience.
"There are no limits to what we can cover," Wiseman says, "as long as there's a water angle. Make Water Famous is a universal concept that can be applied all levels, from households and community actions to major infrastructure and intergovernmental dialogues.
"We are growing our team of highly experienced journalists that understand the complexities of water issues and can communicate them clearly across different formats. We are very excited to see what happens as we bring people together to learn, share and participate in this mission."
Contact
Make Water Famous CIC
Natasha Wiseman
Founder and chief executive
United Kingdom
Phone:
natasha@makewaterfamous.com
E-Mail:
+44 7880 502547
Internet:
To website