Water Industry Urged to "Be Agile" to Build Resilience
The water industry should continue to embrace new ways of working in a Covid-altered world and seize the opportunity to affect permanent change, a group of industry professionals heard.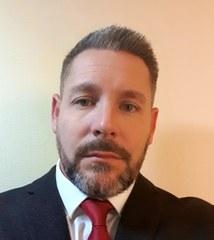 James Hargrave, regional operational leakage manager at Anglian Water, urged water utilities and suppliers not to aim to return to business as it was pre-pandemic, but to build on the success already achieved through the use of new technologies and working practices.
He was speaking during a webinar on 6 August hosted by asset management and network monitoring technology specialists Ovarro, about the impact of Covid-19 on the water industry. The event, attended by 55 people, looked at the key challenges the sector has faced and how it looks now, six months into the pandemic.
Hargrave said he was "in awe" of the way companies had adapted and were able to continue day-to-day operations while also dealing with complex issues including preparations for Brexit and the UK's wettest February on record, which have been followed by summer heatwaves and unprecedented surges in demand for water.
He said: "Future resilience is something we now need to think about, but it's really important as an industry we don't think about what's 'back to normal', but how we can use this to be agile and think differently."
He added that water companies should now be working closer than ever with the supply chain to expand use of new technology and build capability within the sector. It was the use of data-led technology, such as smart meters and remote sensors that ensured Anglian was able to continue its leak detection programme throughout lockdown, Hargrave said.
"One of the biggest things that affected our ability to react to leakage was our smart metering programme. It gave us real data that showed the real-time change in consumer behaviour patterns, so we weren't responding to false alarms on leakage, and as we expand our remote sensing network, we have the ability to maintain leakage control and investigation without having to flood the streets with technicians."
Hargrave ended his presentation by saying the industry also has an opportunity to engage more closely with customers on areas such as water use.
He said: "When we think about our customer base and how behavioural change has been implemented through the lockdown phases, driven by the government, those behavioural changes will now last a long time. We should strike while the iron is hot with regard to consumption and conservation of water and trying to influence customer behaviour, because people are out there with a more open mindset now and are more open to influence."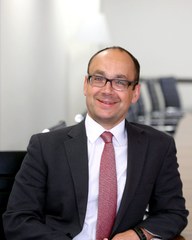 The webinar also heard from Jim Marshall, senior policy advisor and Covid-19 operational advisor at Water UK, who gave an overview of how the sector had successfully continued to provide essential services, and support customers, during lockdown.
He said the sector had received good feedback from the government and regulators but also warned of likely risks still facing the industry: "We're in this for the long-term and that's challenging us in many ways. In addition, we're looking into winter, we're thinking about second waves, about third waves potentially; there's seasonal flu and also the regular industry incidents that happen over winter, such having a really sharp cold snap. To top it all would be if the transition period out of the EU ends without a deal.
"In summary, there has been lots of good work done, lots of lessons learned and we are now planning for risks emerging over the next six months."
The webinar was the first in a series of events planned by Ovarro throughout 2020, with the aim of bringing the utilities and supply chain together to discuss key issues.
Thanking particpants, Kevin Brook, UK sales director and webinar host, said: "We have had some fascinating conversations with water company clients during the Covid-19 crisis about expected and unexpected challenges the pandemic has presented. We thought it would be valuable to provide a platform for industry experts to share their insights and guidance, so we can all learn from each other about tackling crises and further future-proofing our businesses. It was useful to hear how our industry peers have risen to the challenge and also their expert views on what lies ahead, how we should all be preparing for future challenges and how new technology must play a part in building greater resilience."
About Ovarro
Ovarro is the new name for Servelec Technologies and Primayer. Ovarro's technology is used throughout the world to monitor, control and manage critical and national infrastructure. Ovarro works with customers across water, oil & gas, broadcast and transportation to help monitor, control and manage their assets.
Contact
Ovarro Ltd
James Brooks
Global Marketing Manager
Rotherside Road
S21 4HL Sheffield
United Kingdom
Phone:
+44 1246 437580
E-Mail:
james.brook@ovarro.com
Internet:
To website