Trelleborg acquires I.S.T.
Trelleborg Group has finalised its acquisition of the business operations of I.S.T. Innovative Sewer Technologies (I.S.T.) as of December 2022.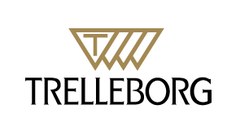 Based in Germany, I.S.T. is a globally active manufacturer and distributor of a range of cutting-edge sewer rehabilitation products.
The company's range includes a number of milling robot models for pipes with internal diameters from 100 to 700 mm, as well as mobile UV, steam and hot water units.
Jean-Paul Mindermann, President of the Trelleborg Industrial Solutions business area, said that the market for trenchless rehabilitation using UV light curing technology and glass fibre is growing rapidly.
"This acquisition is, therefore, a strategic addition that strengthens Trelleborg's position in the pipe repair market. The acquired operation complements Trelleborg with its broad service offering, strong focus on R&D and entrepreneurial working methods," he said.
I.S.T. has offices in Germany, Europe and North America, and works with an expansive global network of independent distributors.
Mindermann said that both companies are excited about the acquisition, and that it aligns itself well with Trelleborg's current momentum in sales and production.
Contact
Trelleborg AB
Karin Larsson
VP Communications
Johan Kocksgatan 10, P.O. Box 153
SE-231 22 Trelleborg
Sweden
Phone:
+46 (0) 410 670 00
Internet:
To website