Three New Water Treatment Projects Add $8.5 M to The WTS Backlog
H2O Innovation was awarded three new water treatment projects, including drinking water, wastewater, and water reuse applications, totalling $8.5 M.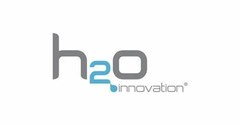 H2O Innovation Inc. ("H2O Innovation" or the "Corporation") is pleased to announce that its Water Technologies & Services (WTS) business was recently awarded three new water treatment projects, including drinking water, wastewater, and water reuse applications, totalling $8.5 M. These projects speak to the growing demands for water needs of all kinds and increase the WTS backlog to $64.0 M. The Corporation has secured a contract with a confidential recurring client, located in the western USA, for an industrial ultrafiltration (UF) system.
This project involves a 2-train system designed to produce 4 MGD (15,142 m3/day) of water used for cooling towers. In this unique project, H2O Innovation will also provide a secondary UF train for the treatment of the backwash wastewater to improve the overall system recovery. "We are very happy to provide a third system for this client to support their growing water treatment needs.
The fact that some clients return to us for more business stands as a testament to not only their satisfaction but also the trust that they place in our ability to deliver solutions. These customer partnerships are a source of pride for us and compel us to keep delivering quality services," stated Frédéric Dugré, President, Chief Executive Officer and co-Founder of H2O Innovation.
The second project is for a solar panel manufacturing plant which will utilize UF followed by reverse osmosis (RO) to treat industrial wastewater. The system will include three 0.5 MGD (1,893 m3/day) trains for reuse within the facility. "H2O Innovation is a strong advocate of water reuse and is proud to contribute to water conservation in collaboration with this new client.
This partnership exemplifies our commitment to support water positivity and sustainable practices that benefit not only our clients, but also the environment as a whole," added Frédéric Dugré. Lastly, H2O Innovation will supply an expansion for an existing membrane bioreactor (MBR) system, which was also provided by the Corporation in 2022, at Chelsea Ridge Apartments in Wappingers Falls, New York. The current system has been in operation for approximately 18 months and the client is now moving forward to the second phase of the project. This expansion will add the necessary membranes and ancillary equipment to accommodate the required increase in capacity.
Prospective disclosures
Certain information and statements contained in this press release and in other Corporation's oral and written public communications regarding the Corporation's business and activities and/or describing management's objectives, projections, estimates, expectations or forecasts may constitute forward-looking statements within the meaning of the applicable securities legislation.
Forward-looking statements include the use of words such as "anticipate", "believe", "continue", "could", "estimate", "expect", "if", "intend", "may", "plan", "potential", "predict", "project", "should" or "will", and other similar expressions, as well as those usually used in the future and the conditional, although not all forward-looking statements include such words. H2O Innovation would like to point out that forward-looking statements involve a number of uncertainties, known and unknown risks and other factors which may cause the actual results, performance or achievements of the Corporation, or of its industry, to materially differ from any future results, performance or achievements expressed or implied by such forward-looking statements.
Major factors that may lead to a material difference between the Corporation's actual results and the projections or expectations set forth in the forward-looking statements include, without limitation, the execution and delivery of its projects in a timely manner and without additional costs, considering the challenges resulting from the labor shortage and the inflation rate on goods and services and such other risks as described in the Corporation's Annual Information Form dated September 27, 2022, which is available on SEDAR (www.sedar.com).
The forward-looking information contained in this press release is based on information available as of the date of the release and is subject to change after this date. Unless otherwise required by the applicable securities laws, H2O Innovation disclaims any intention or obligation to update or revise any forward-looking statements, whether as a result of new information, future events or otherwise.