Rangedale successfully rehabilitates maintenance holes using Vertiliner system
Rangedale has successfully completed the colossal task of rehabilitating 14 fully deteriorated sewer maintenance holes on behalf of Programmed Facility Management and the Principal, Greater Western Water.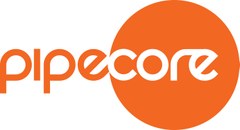 Driven by the challenge, Rangedale turned once again to Vertiliner®– a proven UV-cured structural (cured-in-place pipe (CIPP) liner manufactured in Germany to the exact size and shape of each maintenance hole.
To conquer the task, Rangedale had several challenges and risk factors to consider, including the state of the maintenance holes, which had fully deteriorated after years of concrete corrosion, ruling out traditional maintenance hole rehabilitation processes.
The position of the maintenance holes was also a challenge, located downstream from where Greater Western Water had key customers discharging industrial waste into their sewer system.
Greater Western Water had also preferenced a solution that required minimal access to avoid risks associated with working downstream of these industrial waste flows.
David Dodemaide, general manager at Rangedale's Rehabilitation and Renewals division said that Vertiliner was the best solution for the task, due to its specialist design and advanced safety considerations. 
"Unlike other systems, Vertiliner is a fully structural lining system that does not rely on the integrity of the existing maintenance holes, nor does it require extensive maintenance holes modification for it to be installed," said Dodemaide. 
The Rangedale team had to undertake extensive training, and as a business, invest in the equipment and materials associated with this complex task.
With these notable hurdles in mind, Rangedale seized the opportunity to implement this proven maintenance holes lining technology in Melbourne with spectacular success.
Discussing the project, David Dodemaide added, "Our team was able to install the liners, inflate the liners and cure with our existing UV system all from surface level without having to enter the maintenance holes, minimising job site time and interruptions." 
The result is a structural GRP liner, tailored exactly to the shape of the original maintenance holes wall providing structural stability and surface protection for many years.
Rangedale were able to install a staggering 14 maintenance holes liners with minimised risk from surface level, and then carry out the reinstatement works such as new ladders and dropper installs, safely from inside the cured relined maintenance holes.
Rangedale's professional and skilled approach once again proves the Vertiliner system is an economical alternative to excavation and maintenance holes renovation.
Contact
Pipecore
600 Lorimer St,
Victoria 3207 Port Melbourne
Australia
Phone:
+61 417 876 501
Internet:
To website