Orbis and VODA.ai partnership boosts leakage offering
Water technology company Orbis Intelligent Systems and artificial intelligence (AI) specialist VODA.ai have entered into a strategic partnership offering a combined skillset to support US utilities and municipalities with their leakage strategies.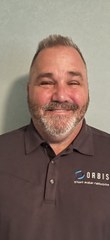 Orbis develops smart, data-driven technologies that provide real-time insights into pipeline infrastructure. Products include the SmartCap, an intelligent fire hydrant and pipe monitoring device that enables remote leak detection.
VODA.ai is a software-as-a-service company which helps water utilities prioritize their infrastructure investment through AI analyses. Its patent-pending system uses machine learning to virtually assess the condition and risk of each pipe segment in a water system, enabling science-based decision making.
The companies' joint offering will allow utilities to closer align non-revenue water strategies with capital pipe replacement projects by understanding where to deploy Orbis technology based on VODA's analytics-based predictions.
Lou Rossetti, Orbis senior vice president of sales, North America, said: "We are delighted to be joining forces with VODA.ai to offer US water utilities our combined expertise and complementary technologies.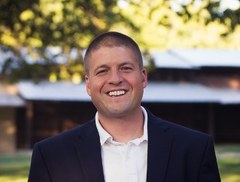 "VODA's pipe failure predictive analytics, combined with our leak-identifying hardware and software, will enhance the service we offer utilities, strengthening our respective businesses and, most importantly, helping the global efforts to cut leakage and preserve freshwater supplies."
Cory Sides, VODA.ai senior vice president of sales, said: "VODA.ai and Orbis are very much aligned in our mission to improve our nation's drinking water infrastructure systems through innovative smart technologies. This new, formal partnership, will see us working more closely together to help bring reliable supplies of water to communities across the country."
Contact
Aquam Water Services / Orbis Intelligent Systems Inc.
Leilah Nicola
10-12 Jubilee Parkway, Jubilee Business Park
DE21 4BJ Derby
United Kingdom
E-Mail:
leilah@wiseonwater.com
Internet:
To website