New Jersey American Water Launches 'The Flow of H2O' Video Series to Mark Sixth Annual 'Imagine a Day Without Water'
In honor of the Value of Water Campaign's sixth annual Imagine a Day Without Water tomorrow, New Jersey American Water is launching The Flow of H2O, a three-part educational video series that explains the effect of pollution on watersheds, the drinking water treatment process, and the wastewater treatment process. The videos are virtually accessible to all educators and parents for free via YouTube.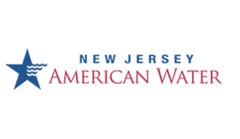 "Water is essential, but many people never stop to consider the time, technology, and investment required to provide safe, clean, and reliable water and wastewater service," said Denise Venuti Free, Director of Communications and External Affairs, New Jersey American Water.
"We hope The Flow of H2O videos will instill a greater appreciation for both environmental stewardship and the process of providing safe drinking water, and also offer educators and parents a valuable tool for helping to teach our children during this time of socially distanced learning."
Each year, New Jersey American Water commemorates Imagine a Day Without Water through educational outreach, emphasizing the importance of water for everyday usage and explaining the company's role in providing it. Though COVID-19 has stifled the company's ability to carry on its tradition of in-person outreach this year, the new educational videos emulate the demonstrations it typically presents in schools using an Enviroscape® mini model of a town.
In addition to The Flow of H2O, New Jersey American Water offers a plethora of educational videos on its YouTube channel, along with a comprehensive Water Learning Center on its website. Here, educators and parents can find complete educational toolkits equipped with STEM lessons, printable worksheets, and experiments. The company also partners with Scholastic to provide its How Water Works curriculum. The free, online platform hosts even more lessons along with interactive digital activities and games.
Contact
New Jersey American Water
Erin Banes
1 Water St
NJ 08105 Camden
United States
Phone:
+1 856 834 9577
E-Mail:
Erin.Banes@amwater.com
Internet:
To website