MWH Treatment to Play Key Role in Thames Capital Delivery Programme
MWH Treatment (MWHT) has successfully secured a place on Thames Water's non-infrastructure framework for the asset management period 2020-25 (AMP7).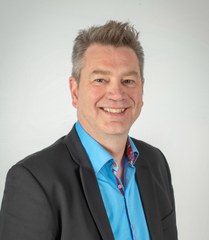 MWHT, a sector leading solution provider operating across the UK water industry, will be continuing to work closely with Thames Water to ensure delivery of resilient, reliable clean and wastewater services to its 15 million customers across London and the Thames Valley.
The five-year plus contract sees MWHT employees supporting the capital delivery functions of Thames Water, providing process design and build solutions for water and wastewater treatment works in the London area, covering the majority of significant works operated by Thames.
"This award is a fantastic achievement and reflects the commitment and dedication of our talented people in the Thames region and across our business. MWH Treatment is in a strong position to support Thames in their Capital Delivery Programme, extending the relationship up to 15 years and beyond." said Paul Bresnan, managing director at MWH Treatment.
Throughout AMP7 the water sector faces increasing challenges from climate change, population growth, and increasing customer expectations, while improving affordability of an essential service. These issues have been further impacted by Covid-19, and it is a credit to the resilience and ingenuity of the industry that works have, on the whole, continued unrestricted.
"It's great that whilst Thames are evolving into their Intelligent Client model, MWHT are continually seen as being a partner of choice. With our proven capacity, capability and existing relationship with Thames we are ready to take on the challenge of what is essentially a five-year programme in four - with pace, productivity and programme intensity," added Paul Bresnan.
The company has an existing team of over 100 staff based in the Thames Water region, who will be transferring from the SMB alliance - a joint venture between Skanska, Balfour Beatty and MWH Treatment, which delivered £1Bn of capital projects in AMP6 - as well as those now working on other schemes in the area such as Bicester sewage treatment works and South East Water's Woodgarston water treatment works.