Grundfos Announces 3rd Annual WaterPRO Competition Winner
Leading Water Technology Company Awards $10,000 to Donovan Sippel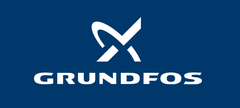 Grundfos, a global leader in advanced pump solutions and water technologies, announced Donovan Sippel as the 3rd Annual WaterPRO Competition winner. Grundfos hosted the final rounds of the competition at the National Groundwater Association's (NGWA) 2022 Groundwater Week Conference and Expo in Las Vegas.
Grundfos awarded the grand prize of $10,000 to Sippel. For his 2nd place win, Will Hargan won $3,000; in 3rd place, Ryan Carroll won $1,500.
"The annual WaterPRO Competition is a fun celebration of the skills, and expertise pump installers must possess to install and maintain this vital equipment," said Patrick Sless, Area Sales Director in Canada and US for Water Utility at Grundfos. "While the competition is all in good fun, installing, assembling, and maintaining complex water technology improves the quality of life for people worldwide. Congratulations to the winners and all the participants for their ingenuity and proficiency with Grundfos solutions!"
After competitions at local events throughout the year, the WaterPRO Competition culminates at NGWA's Groundwater Week, where the ten winners of the local events and two walk-ons compete for a $10,000 grand prize and the Guts and Glory title. Although the specific events are only revealed during the competition, the participants must complete typical pump installer tasks the fastest to move on to the next round and eventually win. This year participants in the semi-final round worked on the Go Solar App, and in the final round, they were challenged to assemble the Grundfos Scala1 pump.
Contact
Grundfos Holding A/S
Maria Andrén
Director, Group Communications
Poul Due Jensens vej 7
8850 Bjerringbro
Denmark
Phone:
+45 87501400
Fax:
+45 87501402
E-Mail:
mandren@grundfos.com
Internet:
To website