Filling the Gap for Underground Infrastructure Training Needs
The way we learn has been gradually changing. Nevertheless, due to COVID-19, organizations had to leapfrog their learning methods and adapt quickly. In the last few months, there has been a profusion of webinars and – insert here your favorite video conferencing meeting software – meetings, and it is safe to say we've all had our fair share of them. But when we look into the training needs of underground infrastructure professionals, a more enduring change is required.
Pipes, cables, and buried networks such as watermains, sewers, stormwater galleries, gas, power, and telecommunication, are critical for the operation of cities and businesses. In the case of water, wastewater, and stormwater, infrastructure are usually built to last at least one generation.
Organizations that work with pipeline construction, renewal and management need high-quality and technical training tools that are flexible enough to adapt to their employees' busy work schedules.
With the purpose of filling this gap, the University of Waterloo's Centre for Advancement of Trenchless Technologies (CATT) has partnered with the German company visaplan, to offer the first e-learning platform for underground infrastructure training to Canada and the US.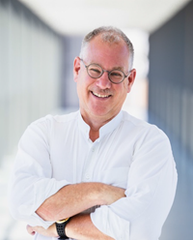 UNITRACC, as this platform is called, stands for Underground Infrastructure Training and Competence Centre. Through the portal, a large collection of technical documents, publications, and construction videos are available, delivering a self-paced and cost-effective learning tool.
CattUnitracc features state-of-the-art interactive animations and construction site models, which provide detailed views and step-by-step processes to pipeline construction and rehabilitation methods. The learning content is carefully structured and tailored to the industry needs, with the capabilities to offer both new and experienced professionals a safe and effective way of learning.
Moving forward, CATT and visaplan aim to develop and offer e-learning certification courses for the underground construction industry. The uniqueness of the content will help professionals to successfully shape their carriers.
By elevating pipeline management training, these two innovative organizations' vision for CattUnitracc is for it to become the world leader in underground construction education. More information about
CattUnitracc
can be found at
CattUnitracc.ca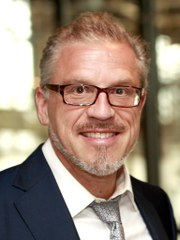 The University of Waterloo's Centre for Advancement of Trenchless Technologies (CATT) is very excited to announce the launch of the first North American pipeline management e-learning portal, called CattUnitracc. This unique online platform is the result of a partnership between CATT and UNITRACC Germany, represented by Dr. Robert Stein – an international industry leader in trenchless technologies.
This state-of-the-art e-learning portal offers a large collection of technical documents and publications, as well as carefully structured pipeline management content designed to train new and experienced professionals with interactive animations and construction site models. The current situation we are facing has shifted training delivery needs, so it is great to know that CattUnitracc provides organizations and professionals with 24/7 unlimited access to industry-specific learning tools and content.
This will be a critical and indispensable resource for municipalities, contractors, consultants, and anyone interested in learning about trenchless construction methods and pipeline management in a self-paced and cost-effective way.
Contact
Centre for Advancement of Trenchless Technologies
Department of Civil and Environmental Engineering - University of Waterloo
200 University Avene West
ON N2L 3G1 Waterloo
Canada
Phone:
+1 519 888 4770
E-Mail:
catt.unitracc@uwaterloo.ca
Internet:
To website