European Utilities Successfully Trial Multi-Parameter Sensors
Water network monitoring trials carried out with utilities in France, Switzerland, Germany and the UK are demonstrating the potential of machine learning and artificial intelligence in achieving resilience, explains Steve Willis, chief executive of UK technology company Intellitect.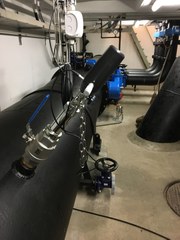 Data-driven insights can change the way the water sector maintains and manages supply and even how utilities, governments and customers think about water as a resource.
Utilities across the world face similar challenges in maintaining asset performance and resilience against increasingly complex and volatile climatic conditions. To make the best decisions, utilities need access to accurate and timely information.
While utilities are gradually deploying more data-enabled components and asserting greater control over the network, perceived high costs and challenging regulatory environments are often cited as roadblocks to companies investing in these systems.
Over the last decade Intellitect has worked in close collaboration with several utilities to create technology that can better measure, collect and analyse a wide range of network events. This has led to the development of several smart network solutions, including cost-effective sensors and smart components such as mobile accessible reporting tools and analytics platforms. 
As well increasing the efficiency, longevity and reliability of the underlying physical water network, these end-to-end solutions mean a significant reduction in utility expenditure on project costs when trying to adopt smart network capabilities – helping to remove one of the financial barriers to adoption.
Trials of Intellitect's innovative multi-parameter sensors have been successfully carried out in distribution networks across Europe, including Southern Water in the UK, Berlin Water in Germany, Saur in France and Zurich Water (WVZ) in Switzerland.
The sensors, designed for continuous direct insertion into drinking water pipes, measure water quality and hydraulic parameters in one device.
Each project presented specific challenges. In Zurich, Switzerland's largest city, the high quality of the pipework means that inserting sensors into the network is always a cost balancing issue, as they cost a fraction of the cost of the pipes.
The utility decided to identify alternative points to access the network and focussed on the city's 1,200 fountains, two-thirds of which are connected to the drinking water network.
Zurich Water's team decided that the pipes feeding the fountains could be used as access points, but there was no suitable existing technology, so the utility worked with Intellitect to develop bespoke sensors that would allow monitoring at these locations.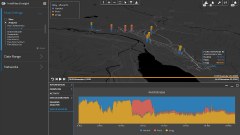 In a trial for Berlin Water, Intellitect's sensors were placed alongside existing sensors to monitor the reliability of the data over several months. The sensors provided accurate data with no calibration or maintenance requirement, unlike the existing sensors.
In France, one of the challenges for the partners was to develop a water monitoring device small enough to fit in any chamber and at a cost that made it highly repeatable. Saur manages 180km of water networks across France, so capacity to install at scale was a key consideration.
Through several rounds of proof-testing and continuous improvements made by Intellitect in collaboration with Saur, the original eight parameter sensor was honed down to five key parameters – pressure, chlorine, turbidity, flow and temperature. This meant that the size of the device could be reduced for installation on the smaller pipes in the distribution mains, sited closer to end-users.
"Ultimately, we aim to be in a position to inform end-users before they experience any impact," says Saur's innovation project manager, Brice Gatignol. "Intellitect's analytical tools within their Insight platform is one solution that will help us reach our target."
Legislative drivers emerging across Europe require greater transparency for the data collated by utilities, as well as encouraging them to take a more proactive and cooperative approach to data-sharing. In England & Wales, the economic regulator Ofwat is actively encouraging water companies to work collaboratively in the key areas of water quality, leakage, network management, mains cleaning, discolouration and chlorine.
The technology already exists to support this openness. Intellitect's smart water network management system offers a single cloud platform that can be implemented quickly and efficiently, providing visibility to all participating water companies.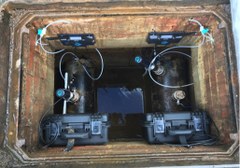 As part of Intellitect's long-term strategy, an end-to-end solution of communications, analytics, and visualisation has been developed. This allows sensors to send the relevant data to the appropriate operational team in real-time, helping them to get ahead of incidents before they reach the consumer.
Our research and development team are now looking at further enhancements, including extending monitoring across the full watercycle, from source to discharge, for better traceability and impact of incidents.
On the customer side we are collaborating with utilities adopting our technology and starting to explore options for increased customer engagement to reduce consumption, helping the environment and keeping bills down.
The water sector is starting to embrace the value of data-driven insights in improving the speed and quality of decision-making. With the necessary smart water network systems in place, the potential to radically transform the way water and water infrastructure is used and managed is at our fingertips.