Essential Utilities Announces Retirement of Aqua Ohio President and Appointment of New Leader
Essential Utilities Inc. announced that Robert Davis will succeed Ed Kolodziej as president of the company's Aqua Ohio water and wastewater utility.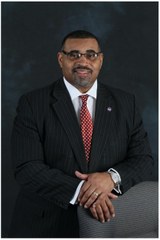 Davis most recently served as director of public utilities for the City of Cleveland, where he was responsible for Cleveland Water, Cleveland Water Pollution Control and Cleveland Public Power. Kolodziej will retire from Aqua Ohio effective Feb. 12 after 10 years of service.
"Ed has distinguished himself through his successful career as president of Aqua Ohio," said Colleen Arnold, president of the Aqua division of Essential. "We're grateful for his leadership and significant contributions to the Ohio communities we serve, and we wish him well in retirement."
Davis will report to Arnold. "Bob brings to Aqua an impressive knowledge of water operations and management, coupled with a strong dedication to providing this essential service to our customers," said Arnold. "His leadership, expertise and enthusiasm will be instrumental as we continue to address Ohio's infrastructure needs and the increasing complexity of water quality treatment. I look forward to working with Bob as he leads our Ohio team."
Essential Chairman and CEO Christopher Franklin welcomed Davis to his new role. "We're excited to have Bob join our leadership team," said Franklin. "He is deeply knowledgeable about the utility industry, and he shares our overarching commitments to providing excellent customer service and supporting our communities. And Bob's municipal perspective will be important as Aqua continues to grow."
In his new position, Davis will lead operations and administration for Aqua Ohio's 33 water and 5 wastewater treatment facilities, which serve approximately 500,000 residents.
"I'm absolutely thrilled to be joining the Aqua team and honored that the company is putting its faith in me to lead one of its largest state operations," said Davis. "I'm also excited about the opportunity to continue to improve the quality of life in the communities we serve by safely and reliably delivering essential services while contributing to the growth and success of Aqua."
Davis served as Cleveland's director of public utilities since 2015. Davis began his career at the Warren, Ohio utility services department as a laborer and was promoted to several roles including plant operator, superintendent of water treatment and distribution, and director of utility services. He has also served as superintendent of water treatment and distribution for the City of Campbell. Davis earned a Bachelor of Science in business administration from West Virginia University, and he holds an EPA Class IV water supply certification and an EPA Class II certification in water distribution.
Contact
Essential Utilities Inc.
Gretchen Toner
Communications and Marketing
762 W. Lancaster Avenue
PA 19010 Bryn Mawr
United States
Phone:
+1 484 368 4816
E-Mail:
media@essential.co
Internet:
To website