Eastern Municipal Water District Selects CIPO Cloud® Construction Management Software
CIPO Cloud® is proud to announce that Eastern Municipal Water District (EMWD) has adopted CIPO Cloud as their new construction management software platform.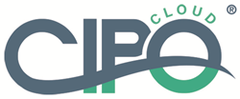 Faced with outdated software, performance issues and regular outages from their current project management software, EMWD switched to CIPO Cloud, the industry's leading software in the Capital Improvement Program (CIP) management industry, to increase efficiency and reliability.
"With the CIPO Cloud software, EMWD is able to maximize our efforts toward digitalizing operations through a reliable, user-friendly platform that provides flexibility and opportunity for future technology improvements," said Scott Lopian, EMWD Senior Construction Administrator.
"We are grateful for the opportunity to partner with EMWD to help them reach their project management goals," said Alex Ivascu, CIPO Cloud Founder. "With CIPO Cloud, EMWD employees can access all of their documents and data on one platform, streamlining operations and improving efficiencies. In addition, managers can monitor metrics and track the performance of the projects in real-time."
EMWD is the water, wastewater service and recycled water provider to more than 839,000 people living and working within a 555-square mile service area in western Riverside County, California.
CIPO Cloud Software (Capital Improvement Office in the Cloud), a privately-owned company located in Corona, California, was founded with a vision for creating a modern, easy-to-use and extremely flexible construction management software. CIPO Cloud is a highly configurable software platform that allows owners to optimize CIP management based on real-time and historical facts.