Download a Free I&I Mitigation Checklist
Are you ready to address the inflow & infiltration entering your collection system, but in need of some guidance? Our new I&I Mitigation Checklist includes steps to take to better understand and combat the costly issue.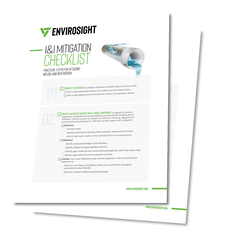 Addressing inflow & infiltration in your collection system can seem like a daunting task without a strategic plan in place.  Our I&I Mitigation Checklist includes practical steps to take to combat the issue costing cities tremendous amounts of resources year after year.
This easy-to-follow checklist will provide your team with the guidance needed to make real progress and keep track of your efforts along the way. Check off a task once it's completed to track progress, keep your team on the same page, and ensure you don't miss a crucial step.
Download your FREE digital I&I checklist today and print out a copy for each member of your wastewater team.