British Water Appointments Will Enhance Members' Support
British Water is pleased to announce the appointment of Rachel Lewis as new vice chair of its UK Forum, further building on the expert-driven support it offers the water and wastewater supplier community.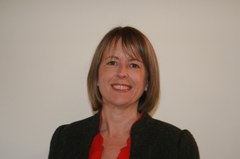 Rachel, joint owner and director, IQ Engineers, took up her post in May 2021.
She said: "I am looking forward to working with the British Water team and members and using my experience of growing a business within the industry to support others in the supply chain.
"Innovation is so important to address the challenges the sector is facing but both current practices and technical innovations are underpinned by people and skills. People have always been an important part of the sector and with an ageing workforce, we need to encourage a wider range into the industry to bring new ideas and experiences but also retain existing knowledge.
"SMEs are essential to this and the water industry needs to be supportive of them to ensure a diverse ecosystem of suppliers is retained to help meet the challenges ahead.
British Water's announcement follows its April 2021 appointments of Mark Coates, strategic industry engagement, Bentley Systems, as chair of the UK Forum and Tom Williams, chief executive, Enebio, as vice chair of the International Forum.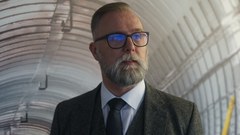 Coates said the three new appointments represent a period of change for the members' association and the wider water industry: "It is the end of business-as-usual in our sector.
"Over the next five years, Ofwat is calling on water companies to reduce customer bills by 12%. At the same time, according to Ofwat, the sector needs to invest an additional £6 million every day over the next five years, all while striving to deliver a net zero water supply by 2030. This is providing the impetus to drive innovation further and faster. As new chair of the UK Forum, I look forward to working alongside Rachel, as well as with Tom, the British Water team and its members to champion the change our sector needs."
Williams said: "I have been British Water's USA export mentor for 10 years and, after a turbulent few years, the sector is now recognising the climate challenge we are facing and working together across the world. With our depth of expertise, amazing SMEs and new technology companies, British Water members are the future for UK international business."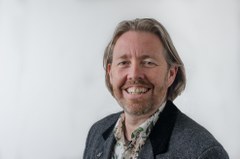 British Water chief executive Lila Thompson said: "I'd like to congratulate Rachel on her appointment as vice chair of British Water's UK Forum, as well as Mark Coates and Tom Williams, who took up their posts in April. Their insights and expertise will add huge value to the support we offer our members, as the water sector undergoes a period of exciting transformation."
British Water's UK Forum supports members with an interest in the UK municipal and industrial market. The forum meets twice a year to review the water market, hear updates from leading industry figures and identify key challenges to be taken forward by British Water.
The International Forum, which is chaired by Andy Blackhall, managing director, Water Research Centre, enables members to connect with leading players in the global water industry. Services include access to business mentors, market briefings and businesses development meetings with key buyers.
The Technical Forum, which is chaired by Angus Fosten, UK business development director, Partech, coordinates all activities and technical developments affecting the water industry.