British Water Adds Voice to Diversity Campaign
British Water has become the latest organisation to pledge its support to the Change the Race Ratio campaign to accelerate racial diversity in business.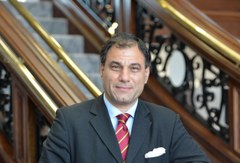 Initiated in October 2020 by the Confederation of British Industry (CBI), the cross-sector campaign aims to increase racial and ethnic participation in UK businesses at senior leadership and board level. The campaign's 15 founding partners include multinational corporates Microsoft, Unilever and Deloitte, as well as Cranfield University, which has close links to the UK water sector.
Its launch followed publication in February 2020 of the updated Parker Review into ethnic diversity in UK boardrooms, which showed insufficient progress had been made on recommendations made in 2017.
As a Change the Race Ratio signatory, British Water has made four commitments, to:
Increase racial and ethnic diversity among board members
Increase racial and ethnic diversity in senior leadership
Be transparent on actions
Create and inclusive culture in which talent from all diversities can thrive
British Water chief executive Lila Thompson said: "We are incredibly proud to join this important campaign to Change the Race Ratio among senior leaders in business.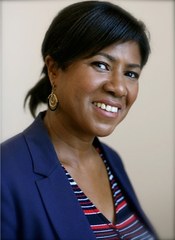 "In launching the campaign, the CBI recognised the problematic lack of ethnic diversity on UK boards – an issue reflected in the water industry, which is less diverse than the wider UK workforce. As the lead representative and business development organisation for the water sector's supply chain, British Water has already taken steps to become more inclusive at a senior level and it is great to see that other companies in the water community, including Pennon PLC, have also committed to do the same.
"By joining forces with a high profile, multi-sector campaign, we will become part of a collective drive to build a more diverse UK workforce that captures the very best talent from all backgrounds."
CBI President and chair of Change the Race Ratio Lord Bilimoria said: "I'm delighted that British Water has signed up to the Change the Race Ratio campaign and committed to increasing racial and ethnic participation across their senior leadership team.
"We know that business has a key role to play in society, not just in delivering the jobs and growth that our economy depends on but driving lasting change. It's not enough to ask for better representation of the customers we serve and communities we operate in. As a business community, we must be ready to hold ourselves to account if we want to see diverse and inclusive workplaces right across the UK."
British Water's support of Change the Race Ratio is its latest commitment to create a more inclusive workforce. In 2018, the association launched its ongoing Women on Water campaign and in February 2020, set out a series of promises to ensure equality for employees from Black, Asian and minority ethnic (BAME) backgrounds and gender balance in recruitment and appointments to the board. In June 2020, British Water signed the Energy & Utilities Skills Inclusion Commitment.