Aqua Pennsylvania Reaches Agreement With East Whiteland Twp. to Purchase Municipal Wastewater Assets
Essential Utilities Inc. announced that its Pennsylvania wastewater subsidiary has signed an asset purchase agreement with East Whiteland Township, Chester County to acquire the municipality's wastewater assets for approximately $55 million. The pending transaction is subject to Pennsylvania Public Utility Commission approval.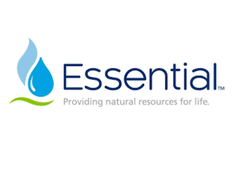 East Whiteland Township's wastewater system serves approximately 8,200 customer-equivalents including residential and commercial connections. The system is comprised of 57 miles of collection mains and 13 pump stations. The collection system accepts waste from the neighboring municipalities of Malvern Borough and Charlestown Township.
Its waste passes through Aqua's Valley Creek Trunk Sewer line where it is treated at the Valley Forge Sewer Authority. Essential's unregulated subsidiary, Aqua Resources, purchased the 9-mile Valley Creek trunk line in December 2018, which consists of gravity sewers, force mains and two pump stations, from the Tredyffrin Municipal Township Authority.
"Acquiring the East Whiteland Township wastewater system allows us to bring the same professional and reliable service we provide to the water customers we already serve in East Whiteland," said Essential Chairman and CEO Chris Franklin. "We consider it a privilege to provide both water and wastewater solutions to communities, as it allows us to bring economies of scale in operations which help keep bills down for customers."
Aqua Pennsylvania Wastewater President Marc Lucca said the company anticipates the need for $19 million in infrastructure improvements over the next decade including two major sewer extensions. "I would like to welcome the residents and businesses of East Whiteland and neighboring communities to the Aqua wastewater family, many of whom already receive our drinking water. Upon closing we are committed to work on the Planebrook and Bacton Hill roads' sewer extensions, which will enable us to expand public sewer service to several residents within the township who are currently on septic systems," said Lucca.
East Whiteland is the first APA executed by Aqua in 2021. Including East Whiteland, Aqua has five acquisitions currently under APA pending close representing $420 million of rate base and approximately 225,000 customer equivalents. In 2020, the Company closed five acquisitions representing $62.9 million in rate base and approximately 12,000 customer equivalents.
Contact
Essential Utilities Inc.
762 W. Lancaster Avenue
PA 19010 Bryn Mawr
United States
Phone:
+1 610 645 1157
E-Mail:
media@essential.co
Internet:
To website