American Water Employees Raise More Than $214,000 for Water For People in First-Ever Virtual Fundraising Campaign
American Water, the largest publicly-traded U.S. water and wastewater utility company, announced the company and its employees raised more than $214,000 to support Water For People, an international nonprofit organization dedicated to providing access to improved water and sanitation systems and services in developing countries.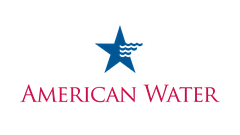 "For more than a decade, American Water and its employees have supported Water For People, donating more than $2.6 million to its life-changing work, said Michael Sgro, Executive Vice President, General Counsel and Secretary for American Water and served as executive sponsor for this year's campaign.
"With the current public health emergency, access to clean water for personal hygiene and sanitation has never been more critical in keeping everyone safe and healthy. The amazing support from our employees demonstrates how much we care about others throughout the world and our commitment to providing access to safe, clean water."
This year's first-ever virtual campaign was a success for American Water. In addition to financial donations, American Water employees participated in creative, virtual fundraising events including a 5K, an online auction, virtual BINGO games and sending greeting cards to co-workers, all contributing to Water For People, allowing the organization to get closer to its goal to provide access to clean water for everyone.
American Water's support of Water For People is part of its formal Corporate Responsibility program, which is designed to create a lasting, positive impact on the communities the company serves.
Contact
American Water
Joseph Szafran
External Affairs Manager
1 Water St
NJ 08105 Camden
United States
Phone:
+1 856 955 4304
E-Mail:
joseph.szafran@amwater.com
Internet:
To website