ALLETE, Inc and Triniti Consulting Successfully Deploy Oracle Utilities Customer to Meter
Laying a Foundation for the Future as 'One Team'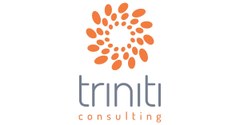 Triniti Consulting is pleased to announce the successful April 2021 implementation of Oracle Utilities Customer to Meter (C2M) at ALLETE Inc, whose regulated utilities, Minnesota Power (MP) and Superior Water, Light and Power (SWL&P), provide electricity, gas, and water to 160,000 customers in Wisconsin and Minnesota.
The project included upgrading ALLETE's Oracle Utilities Customer Care and Billing (CC&B) and implementing the Customer to Meter solution. Triniti Consulting is a member of Oracle PartnerNetwork (OPN).
In order to move to the new solution, the team implemented the functional pivots to move functionality out of the Customer Care and Billing module and to the other modules of the Customer to Meter solution. In addition to following the Oracle Utilities design patterns for the solution, these pivots were important to provide ALLETE with the enhanced functionality of the other modules – such as field work orchestration and more robust usage calculations. As part of making these functional pivots and implementing the new modules, the implementation was designed to account for the unique regulatory and business needs of both MP and SWL&P.
This implementation was pivotal for ALLETE to unlock the potential of smart meters both to enhance the customer experience and improve billing accuracy and efficiency. In addition, customer and meter data that was stored in multiple locations has been streamlined into one centralized location, improving processes and accessibility. Lastly, Customer to Meter provides the foundational tools to continue modernizing the customer experience and allow for innovations with rates, programs, and services for ALLETE's customers.
"The project started as a meter data management system in early 2016 and is now a single solution that will improve the way we interact with our customers, meters, data, and field work. It has been an amazing journey and a giant leap forward as we continue in our efforts to be recognized as the utility of choice," said Robert Sandstrom, SWL&P President.
Frank Frederickson, Vice President Customer Experience, added, "Minnesota Power is a leader in the state with nearly 100% deployment of advanced metering infrastructure (AMI), which provides significant amounts of metering data that when coupled with our new Customer to Meter system, enables significant advancements in customer-focused rates and programs. These advancements are key for the utility of the future."
ALLETE and Triniti worked as one integrated team to realize the business value from this implementation. This mentality became even more crucial when the pandemic meant everything had to be done remotely, even go-live.
Ken Voss, ALLETE Chief Technology Officer, shared his appreciation for the project team. "Our guiding principles were focused around being 'One Team' where each person's contributions were essential to reaching our common goal. Everyone embraced this value and the project team did an extraordinary job navigating and overcoming the challenges involved in remotely implementing this large and extremely complex project during a pandemic. They exemplified what it means to be a highly effective team. I am very impressed with and appreciative of their efforts to better position our company for the future," he said.