A Free Guide to Finding Government Work and Winning It
Are you hoping to land municipal contracts but unsure of where to start? Now is a good time to amp up your efforts as cities scramble to complete essential work.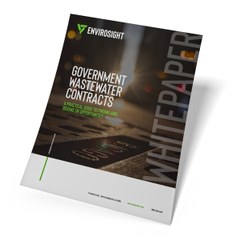 But it's important to make sure you're covering every base of the process and finding ways to stand out from other bidders.
Landing government contracts can be a great step in growing your sewer inspection business. But there's a lot to the bidding process, and you shouldn't start writing a bid until you have a comprehensive understanding of how it works.
Our white paper, Government Wastewater Contracts: A Practical Guide to Finding and Bidding on Opportunities, breaks down its complexities, from seeking out solicitations, to writing the bid, to winning it.