Maxibor advises on HSEQ on HDD projects
All industry operators want to deliver quality work for their clients. Maxibor's Health, Safety, Environment and Quality (HSEQ) Manager Rebecca O'Meley understands the connection between holistic safety practices and quality assurance in HDD.
by Christian Alphonso, Trenchless Australasia
Health & safety and the link to quality assurance
Like all specialised fields, horizontal directional drilling (HDD) has its moments when it comes to managing Health and Safety. 
"Rotating rods, breakout gear, plant movements, entry and exit holes, utility services, slips, trips and falls, mobilization – the list of things that could harm our crews whilst drilling the bore hole and installing the pipeline goes on and on. If that wasn't enough throw in a pandemic, a bushfire-prone country and a few floods to keep us all on our toes," says O'Meley.
"The work health and safety (WHS) risks that we can clearly point out to crews are fairly straightforward. For the most part, crews are willing to discuss visible risks – it's the unseen risks that can be problematic and are sometimes not addressed."
Psychosocial risks and company culture
Psychosocial risks arise from the influence of psychological factors and the surrounding social environment on individuals, their physical and mental wellness, and their ability to function. 
HDD workers are not exempt from psychosocial risks. "Our workers are away from home more often than not, working long days in the wonderous but harsh environments Australia has to offer," says O'Meley. Part of the job is making sure that crews are not suffering under the mental load.
"Currently there is a strong focus on mental health across all industries, and rightfully so," says O'Meley. Not only does a proactive approach lead to better health and wellbeing, the benefits have a direct flow-on effect to the overall outcomes that businesses are striving for. 
O'Meley says if HSEQ is treated holistically, and the relationships between each individual system and overall corporate performance is understood, the company will be better equipped to assess and improve all areas of the business, most importantly the health and wellbeing of the workforce. 
"At Maxibor we have found that, if the health and wellbeing of the workers is treated as paramount in day-to-day operations, a culture of continual improvement is forged with the workers as the driving force," she says.
Workers need to make choices without fear of repercussion as raising questions, reporting and taking action are essential elements of a good workplace culture. One thing for sure is that a "no blame" safety culture helps to avert and capture data on seen and unforeseen risk and errors. It is a human condition to make errors and the role of safety systems is to mitigate, minimise and, most importantly, capture and learn from events.
Diversity and the link to wellbeing
Part of the HDD wellbeing strategy should include diversity. While HDD may be a specialised field, there are many roles within that can benefit from a diverse group. Expertise and knowledge coming from a range of sources allows one to assess all functions of the business model and not get stuck in a rut, doing the same processes without looking for improvements across the business.
"Studies have shown a link between diversity and wellbeing, as inclusiveness not only creates a culture of support in the workplace but opens workers up for change management," says O'Meley.
This, in turn, gives workers a sense of ownership and value in the work they do as well as embracing the cycle of continuous improvement. Maxibor has found that diversity in gender, age and race creates a much more accepting and welcoming workforce, with benefits reflected in individual wellbeing and overall productivity of the business.
Risk appetite in HDD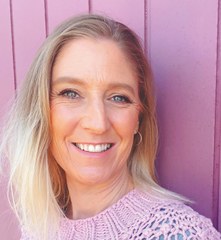 HDD, by its nature, is a risky business. Drilling into often-unknown conditions requires switched-on people for the design, engineering and installation processes. "As a safety professional my brain automatically goes to health and safety when dealing with risks but as mentioned earlier, this is the easy part.
O'Meley asks; what about the business risks? Governance, operational and project specific risks?
"I stand my ground that the physical safety wellbeing of the workforce must be at the forefront. However, by managing the broader business risks we are also assisting the wellbeing of the workers," she says.
Managing all risks within the business holistically allows the workers to engage in meaningful work, gives a sense of purpose, ownership and job security. These factors lead to workers feeling valued and empowered by their efforts thereby ensuring that their work does not have a negative impact on their health and wellbeing.
Compliance with the related HSEQ ISOs is a positive process that should be given the time it deserves and utilised to address all facets of business risks. By engaging with the relevant (and diverse) stakeholders, both internal and external, companies can ensure that no stone of significance is left unturned. Undertaking a comprehensive risk analysis and developing and implementing action plans to mitigate key risks will allow an HDD business to flourish and grow.
With risks to business ever changing these processes need to be reviewed regularly and not ignored. Maxibor's integrated HDD risk management system provides a disciplined means of understanding the specific and broader risks associated with each project.
The flow on effect to quality assurance
So how does this all tie into Quality Assurance to Maxibor's clients? In its simplest form, a worker who is valued and considered an integral part of the business as a whole will be more empowered in the workplace. O'Meley says that by allowing workers to take ownership of their work, the company finds that the quality of the work improves. Good site management practices, well maintained plant and equipment and compliance all come from a worker that is happy, well and included in the business processes. 
"In addition, addressing worker health and wellbeing will also improve staff retention which we all understand can be a major stressor both on and offsite," she says.
Contact
Maxibor Australia
1567 Stapylton Jacobs Well Road
Qld 4208 Jacobs Well
Australia
Phone:
+61 (02) 4966 5583
Internet:
To website