Yorkshire Water Announces Massive Investment Push
Yorkshire Water has announced it's spending almost half a billion pounds over the next 12 months as it continues its programme of investment aimed at ensuring its customers continue to receive the best possible service.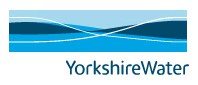 The company will be spending £400million between now and April 2012, as it launches into the second phase of its five year plan to deliver £1.9billion worth of improvements to its water and sewer infrastructure - over £1000 per household - by 2015.
Since the investment programme was launched last year, the company has already spent £300m to undertake significant infrastructure and maintenance work, with a number of major projects already underway including £110m to improve bathing water quality along Yorkshire's East Coast, £100m to reduce the number of sewer flooding incidents and £92m to improve the quality of drinking water and boost the security of supplies. It is also currently underway with an £18m project at Acomb Landing, near York, to create a state-of-the-art water treatment works.
Investment over the coming months will include £5million to improve drinking water quality in Bradford by upgrading Chellow Heights and Graincliffe Water Treatment Works. It will also be investing £70million to upgrade Blackburn Meadows sewage works in Sheffield as part of the Freshwater Fish Directive to improve water quality in the River Don, boosting fish stocks and putting the river back at the heart of local communities.
Charlie Haysom, Director of Yorkshire Water's asset delivery unit comments: "As a company, we don't just pump water into our region. We also pump millions of pounds into the local economy, with this investment supporting the region's economic growth at a time when it is most needed.
"We're committed to being the best water company in the UK and whilst we do many things well, we recognise that there's still more we can do.
"To help us achieve this goal, we're already well underway with our most ambitious spending programme ever, investing £1.9billion between 2010 and 2015 to improve water quality, protect the environment and maintain our infrastructure for the future. Our customers can have confidence that we will deliver the programme on time and within the budget set by our regulator Ofwat, with the benefits of this work and massive investment being felt right across the region."