Watertech 2013 garners tremendous government and industry association support
Facilitating relationship and partnership building for the emerging water and wastewater treatment market, and to promote water conservation, recycling and reuse, Messe Frankfurt is organising Watertech 2013, a showcase of sustainable technologies, innovative products and best practices in the water and wastewater management and treatment industry.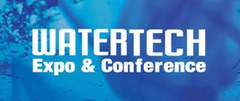 The trade fair will be held from 26 – 28 September 2013, at Mahatma Mandir, Gandhinagar, Gujarat and features support from India's Ministry of Drinking Water & Sanitation, Ministry of Water Resources, city municipal corporations and leading industry associations such as, Ahmedabad Urban Development Authority (AUDA), Indian Water Resources Society (IWRS), Gujarat Infrastructure Development Board (GIDB), Indian Desalination Association (InDA), Water and Sanitation Management Organisation (WASMO) and the Gujarat Pollution Control Board (GPCB).
Watertech 2013 will be inaugurated by Shri Bharatsinh Solanki, Minister of State (I/C) at the Ministry of Drinking Water and Sanitation for the Government of India, who stated: "By supporting Watertech Expo and Conference 2013, we aim to nurture opportunities for cooperation in water management and wastewater treatment among all stakeholders and improve the comprehension of challenges and benefits involved. We also hope to build mutual respect, understanding and trust among countries and promote water security, thereby ensuring sustainable economic growth for India."
Additionally, Canada, pioneer in the global water market, has expressed interest in expanding its footprint in India's water management, renewable energy and education sectors, and has signed on as partner countries for the event. Watertech 2013 will thus present an unbeatable chance to interact with policy makers, industry leaders and representatives from private and bulk-buying public sectors.
Currently, India is looking for ways and means to address issues with water quality and availability as well as the sustainable use of fresh water resources and efficient reuse and disposal of wastewater. This in turn has created huge opportunities for the water and wastewater management and treatment industry. A 2011 study entitled Water Sector in India – Emerging Investment Opportunities, by Ernst & Young highlights the fact that though the country's water market is localised, fragmented and uneven across regions, it is definitely growing in magnitude, and is estimated to hold an investment potential of USD 130 billion by 2030.
Watertech Conference will provide comprehensive solutions for India's critical water issues
Held parallel to the trade fair, the Watertech Conference will comprehensively address the pros and cons of municipal and industrial wastewater treatment, water recycling and reuse. The two-day forum, scheduled for the 27 and 28th September 2013, will witness the sharing of knowledge and expertise through presentations, case-studies and applications. Session topics will include innovative technologies in industrial wastewater treatment, success factors of PPP and BOT models, cost-efficient wastewater treatment expertise from Canada and the latest trends and innovations in water recycling and reuse, amongst several others.
Shri Solanki will also inaugurate the Conference and preside as the Chief Guest, accompanied by a high level delegation including, Mr Pankaj Jain (IAS), Secretary; Mr Satyabrata Sahu (IAS), Joint Secretary (Water); Dr Dinesh Chand, Director (RWS); Mr Sujoy Majumdar, Director (RWS) and Dr Brijesh Srivastava, Consultant – Water Quality from the Ministry of Drinking Water and Sanitation, Government of India.
The conference panel will comprise of expert speakers like Dr J. N. Singh, (IAS), Managing Director, Sardar Sarovar Narmada Nigam Ltd; Mr M K Singh, (IFS), Member Secretary, Gujarat Water Supply and Sewerage Board; Vandana Bhatnagar, Institutional Development Specialist – Water and Sanitation Program, World Bank; Dr Mukesh P Mathur, Director, Centre of Urban Affairs, Member, Fourth Delhi Finance and other dignitaries from the sector.
"The emergent water and wastewater treatment market in India is only expected to advance, with the highest rate of growth to come in the next five years. Through Watertech 2013, we will support the development of this sector by introducing the market to sustainable, advanced technologies and innovative solutions that can help build partnerships that support steps into this growing market," said Mr Raj Manek, Managing Director, Messe Frankfurt Trade Fairs India.
The Watertech 2013 Expo and Conference will gather professionals in the water and wastewater treatment industry in a movement towards improving India's water situation by collaborating with policy makers and consumers to reduce collective impacts and helps strengthen the way in which water resources are managed.
Messe Frankfurt is one of the world's leading trade show organisers with 536.9 million euros in sales and 1,833 active employees worldwide. The Messe Frankfurt Group has a global network of 28 subsidiaries and approx. 50 international Sales Partners, giving it a presence for its customers in more than 150 countries. Events "made by Messe Frankfurt" take place at more than 30 locations around the globe.
In 2012, Messe Frankfurt organised 109 trade fairs, of which more than half took place outside Germany. Messe Frankfurt's exhibition grounds, featuring 578,000 square metres, are currently home to ten exhibition halls and an adjacent Congress Center. The company is publicly owned, with the City of Frankfurt holding 60 percent and the State of Hesse 40 percent.
Contact
Messe Frankfurt Trade Fairs India Pvt. Ltd.
215 Atrium, B - Wing, 2nd Floor, Andheri Kurla Road, Andheri East
400 093 Mumbai
India
Phone:
+91-22-6144 5900
Internet:
To website