Wastewater Treatment Industry Veteran Dana M. Hicks Joins BCR as Vice President of Sales
Today BCR announced that Dana M. Hicks has joined the company as vice president of sales. Bringing more than 20 years of experience across wastewater treatment technologies, EPC service providers and related industries, Mr. Hicks will lead BCR's sales team with a focus on municipal markets. This will include building industry relationships with rep firms who bring technologies to municipal wastewater treatment plants within their regional markets.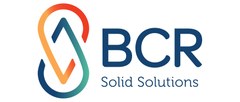 "We are excited to have Dana on board to manage sales outreach across the unique stakeholders involved with the selection of biosolids process technology," said Joshua Scott, BCR CEO. "We have a strong sales team and a portfolio of innovative technologies that offer a better way of doing things. With Dana's sales leadership and guidance, our goal is to become one of the industry leaders for biosolids treatment technology."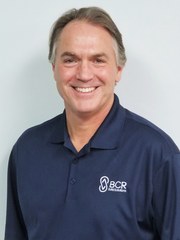 "As I learned more about BCR and the company's patented technologies, I wanted to be a part of the team and help drive the expansion across North America," said Mr. Hicks. "The technology portfolio offers solutions that fit a range of unique requirements. The CleanB® and Neutralizer® are innovative alternatives to processing of municipal biosolids. A process that has historically taken a month or more to accomplish can now be completed in a matter of hours at far less cost using BCR advanced oxidation technologies. The BIO-SCRU Class A biosolids dryer provides reliable, cost-effective drying of dewatered sludge in a compact footprint compared to other drying technologies."
Previously Mr. Hicks worked for wastewater treatment equipment leaders, Huber Technology and Wedeco UV Technologies in general management and sales leadership positions. In addition, he served as Managing Director at Perlitz Strategy Group, where he led consulting engagements with industrial manufacturers and the implementation of innovation process management systems. At these companies, he engaged with stakeholders at municipalities, engineering service providers, and contractors.
A graduate of Georgia Tech, Mr. Hicks earned his Bachelors degree in Industrial and Systems Engineering and studied on a one-year scholarship at the Technical University of Berlin.
Wastewater treatment plant leaders, engineers who specify WWTP technologies, contractors and others who wish to discuss current or future projects may reach Mr. Hicks at
dhicks@bcrinc.com
About BCR:
BCR partners with municipalities and the engineers who research, test and purchase biosolids treatment technology. Whether customers are looking for a Class B or Class A biosolids program, BCR assists in identifying the best biosolids treatment technology for the given conditions, scaling a system or upgrading from Class B to Class A biosolids.
Contact
BCR
Michelle Thomas
6621 Southpoint Drive N., Suite 200
FL 32216 Jacksonville
United States
Phone:
+1 352-538-7329
Fax:
+1 904-998-3828
E-Mail:
mthomas@bcrinc.com
Internet:
To website