Valero selects Veolia Water Solutions & Technologies for boiler feed water system at Gulf Coast refinery
Valero, with corporate headquarters in San Antonio, TX, has selected Veolia Water Solutions & Technologies to supply a complete boiler feed water system to its St. Charles refinery located in Norco, LA (USA). The treatment system will incorporate Veolia's patented ACTIFLO® Turbo clarification technology to treat water from the Mississippi River.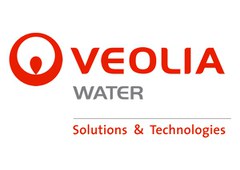 The clarified water will be used for cooling tower makeup, service water and will also supply water for the new high purity boiler feed water treatment system.The boiler feed water treatment process scheme includes multimedia filtration and sodium zeolite ion exchange softening followed by reverse osmosis membrane to polish the water to a high level. As a result, Valero will be able to produce over 1,300 gallons per minute (GPM) of high purity water used for makeup to steam boilers and the steam methane reformer, which produces hydrogen for refinery operations.
Two aditionnal contracts with Valero
Valero chose the ACTIFLO Turbo technology for the St. Charles expansion due to the small footprint, ability to treat the increase in flow rate and ease of installation.
Valero has subsequently awarded Veolia two additional contracts for its other refineries in the Gulf Coast region to provide additional clarified water at one site and to supply boiler feed water at the other. All three facilities are scheduled to become operational in 2013.
Contact
Veolia Water Solutions & Technologies
Jill Browning
945 S. Brown School Road
45377 Vandalia, OH
United States
Phone:
+1 (937) 665-1558
Fax:
+1 (937) 890-9925
E-Mail:
jill.browning@veoliawater.com
Internet:
To website