TT's new partnership secures further business in the Middle East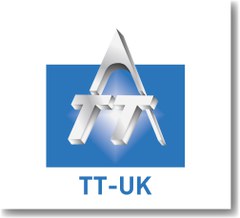 In March TT-UK was in attendance once again at the hugely popular and successful Trenchless Middle East in Dubai. Only this time they were supporting an exciting new sales partnership with Al Mehdi Trading LLC who are representing TT in the Middle East.
With the ever increasing emphasis of NDRC (Non- Disruptive Road Crossingin the UAE and neighbouring GCC countries and with the additional support of trenchless equipment manufacturer TRACTO TECHNIK Germany, their aim is to provide this important region with even more innovative and pioneering solutions for customers requesting non-disruptive No-Dig Trenchless Technology methods of installing and replacing Pipes and Cables in NDRC.
With many prestigious utility, construction and contracting companies visiting the stand there was great interest across the entire TT range. The Grundomat, Grundoram and Grundoburst products were of particular interest with orders for TT equipment being agreed during the Exhibition. There was also an order confirmed from neighbouring Saudi Arabia, for the HDD Grundodrill 18ACS 'The King of Rock'.
Roger Atherton (Below right) Business Development Manager for TT-UK said "TT Middle East operations will continue to expand and gain wider coverage across the region and with the opening of their New Office and Workshop Facilities in Dubai and Abu Dhabi, we wish Al Mehdi Trading every success for the future".
He added "We would like to thank all of our existing customers in this region, and look forward to welcoming some new customers and continuing to supply our products and service to the Middle East regions".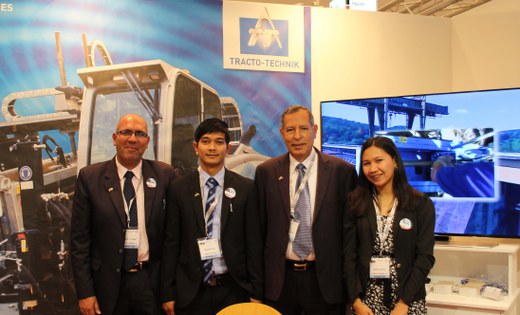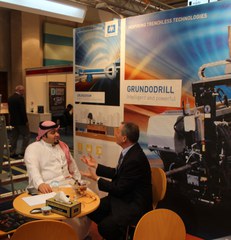 Contact
TT UK Ltd. / Marketing Communications & PR Manager
Donna Constable
10 Windsor Road
MK42 9SU Bedford
United Kingdom
Phone:
+44 (0)1234 342566
Fax:
+44 (0)1234 352184
E-Mail:
marketing@tt-uk.com
Internet:
To website