United Waters Dedicates $52 Million Upgrade at East Providence Water Pollution Control Facility
United Water, one of the leading providers of water and wastewater services in the nation, celebrated the completion of infrastructure upgrades totaling $52 million at its City of East Providence Water Pollution Control Facility. The treatment plant has undergone extensive improvements that have made the facility more operationally friendly and efficient.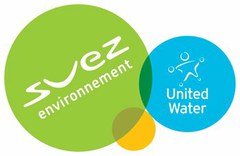 Now equipped with advanced technology and two new odor control systems that help treat harmful and odorous gases, as well as the new and improved Collection System has increased capacity to eliminate sewer system overflows that have improved water quality in the Providence River and Narragansett Bay.
"We're excited to be part of this solution that helps East Providence meet its goal of providing efficient and sustainable wastewater service to its residents," said Bertrand Camus, CEO of United Water. "In addition to improving the facility, we are also proud to have built strong community partnerships throughout the City. The restoration and repaving of the East Bay Bike Path has provided environmental and community benefits for the City."
All of these enhancements were necessary to bring the collection system and plant which was built in 1954 into compliance with new state Department of Environmental Management mandates. In addition to the renovations at the plant, United Water has increased flow capacity at both the Watchemoket Cove and Boyden Boulevard Pumping Stations, designed to help eliminate sewer system overflows.
In 2010, United Water began its 10-year, design-build-operate (DBO) contract for the City's wastewater collection and treatment facilities, which provide service to roughly two-thirds of East Providence's 50,000 residents. This is expected to save the city $13 million over what was budgeted to be spent under a traditional project delivery approach.
"The health of our City and its people depends on the health of our environment," said Bruce Rogers, Mayor of East Providence. The improvements at the treatment plant will go a long way to accomplishing this goal."
Major elements of the upgrade include the following:
BNR Process – Each of the four aeration tanks were modified to provide multiple aerobic and anoxic zones and intermediate pumping that are necessary to achieve enhanced biological nitrogen removal (BNR). The BNR process is important to reduce algae build up that in turn helps improve water quality for aquatic life and recreation use in the Pawtucket River and Narragansett Bay.
Headworks Building – Construction of this new building now encloses the channels and equipment for odor control, and protects against the environment and weather conditions.
Odor Control –Two new odor control systems and an upgrade to the existing system at the WPCF were implemented. The first system has a new biofilter unit complete with a fan and control panel to ventilate and treat odorous air from the new headworks building and raw sewage pumping station wet well. The second system is an activated carbon scrubber that treats air from the clarifier weirs. In addition, the improvements include a new belt-press dewatering system with a totally enclosed dewatering press that has significantly reduced odors from these previously problematic operations.
Collection System Bike Path – The three-mile pipeline placed along the East Bay Bike Path reduced traffic and utility impacts during construction and also maintained access to public and private properties at all times. The repaving of the damaged bike path has also sparked a great sense of pride and usefulness in the community.
Watchemoket Pump Station – The innovative, reduced footprint design includes a self-cleaning wet well that will minimize solids deposition and floatables accumulation, reduce maintenance costs and the potential for overflows with increased pumping capacity, doubling it to 10.5 MGD.
United Water also operates the nearby Bucklin Point Wastewater Treatment Facility, which serves about one-third of East Providence, for the Narragansett Bay Commission as well as wastewater treatment facilities in Westerly, Newport and Warren. The company has earned several awards from the National Association of Clean Water Agencies and the National Wastewater Pollution Control Agency for operational excellence.