Two Rabbis Team Up to Get Their Hands Dirty and Their Minds in the Toilets of Nepal
Rabbi/social entrepreneur David Mason and Rabbi/activist Micha Odenheimer have joined forces in Nepal to build much needed toilets for rural villagers. Mason's website CabinetHardware.org helps Odenheimer's Israel-based Nonprofit organization Tevel b'Tzedek fund a toilet building project to improve health and sanitation for the Nepal's poorest citizens.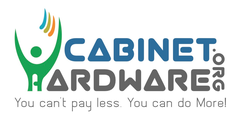 CabinetHardware.org Founder Rabbi David Mason and Tevel b'Tzedeck Founding Director RabbiMicha Odenheimer have joined villagers and volunteers to fund and build toilets to the South Asian country of Nepal, where lack of proper, enclosed toilets has created an toxic environment of human waste, and tainted water - a major cause of illness and death among rural villagers and urban slum dwellers.
Working with the Israel-based non-profit Tevel b'Tzedek Fund Project, Mason included the humanitarian project in his company-sponsored FlowOver Project, which offers qualified organizations and individuals an opportunity to earn grant money for their cause.
The next thing he knew, Mason was joining Odenheimer in Nepal to help build the modest outhouse/toilets. Odenheimer says the toilets are a big step toward ending death due to diarrhea and typhoid, caused by open air defecation - the second largest cause of death for children in Nepal and throughout the developing world. "We can put an end to these deaths simply by making sure each house has a simple outhouse and toilet," Odenheimer says.
The Tevel b'Tzedek Fund Project, in part, emphasizes health, hygiene and sanitation as key to improving the lives of Nepal's poorest communities by:
Helping to build simple toilets for sanitation. To date, Tevel b'Tzedek has organized and funded more than 130 toilets.
Training teachers, youth and women in health education. By spreading awareness about subjects such as parasites and worms, AIDs, nutrition, prolapsed uterus and other sanitation and hygiene-related health problems. The education is designed to significantly improve the lives of individuals and whole communities.
Providing health camps in conjunction with the Dhulikel Hospital community outreach program, Tevel b'Tzedek plans to bring doctors and nurses to these Nepalese communities on a regular basis for dental, gynecological and other undertreated medical problems.
"Without functioning indoor toilets, death due to diarrhea or typhoid caused by open air defecation is the second largest cause of death for children in Nepal, as it is all over the developing world," says Odenheimer. "We can put an end to so many needless deaths simply by making sure each house has a simple outhouse and toilet. Until every house has its own outhouse and toilet, the entire village is at risk."
Just $100 covers the cost of materials for one toilet and covers the costs to educate families about hygiene, sanitation, and the causes of disease. Villagers provide the labor and gather stones for the structures.
"Basic sanitation an toilet facilities are something most people take for granted, but in Nepal its absence is a death sentence for so many people," Mason says. "When you consider that something as simple as a toilet at each home can eradicate the intolerable mortality rates of Nepal's most impoverished people, the question changes from 'how do we do this?' to 'how soon do we do this?'. We've already funded our toilet, and it cost us just $100! Now we're promoting the project on our website and trying to build more."
To learn more about the "Build Toilets in Rural Nepal" project and vote to add it to the Cabinet Hardware Relief Efforts website, visit the Relief Efforts page of the CabinetHardware.org website.