TT-UK selects The ROLACO Group as new Sales Partner to supply Saudi Arabia
TT-UK has recently appointed a new sales partner The ROLACO Group based in Jeddah, to supply and service the Kingdom of Saudi Arabia with TT equipment synonymous within the Trenchless Technology Industry.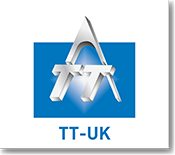 Founded In 1968 The ROLACO Group also has offices in all Major cities of Jeddah, Riyadh and Khobar and has been servicing the increased demands generated by the development of the Kingdom of Saudi Arabia's infrastructure. During this time The ROLACO Group has grown into one of the leading and most highly respected companies within the Kingdom and across the Gulf region offering a professional portfolio of products and services.
In recent times the company has welcomed more business opportunities in Europe and recent talks led to the forming of the sales partnership with TT-UK. Business Development Manager for TT-UK Roger Atherton said "The ROLACO Group has been in business for over 40 years, much like TT-UK which was established in 1982. The Materials arm of their business, the division that we are supplying to is headed up by the experience of Mr Ali Abu Samaha who is the General Manager. ROLACO's business success is based on quality, reliability and customer care, and many of their ethics and core values mirror our own, so we are confident that this will be a good partnership for the future."
TT-UK now have eight respected sales partners overseas some of whom they have worked with for almost twenty years, which includes Bahrain, U.A.E, Singapore, South Africa, Cyprus and India. Roger added "The popularity of Trenchless Technology is really coming to the fore in these areas of the World, with major re-development and infrastructure works planned as well as the urgent replacement of aging or inadequate sewage systems. It is crucial that we have professional, reliable and dedicated sales partners supplying our products to these territories, partners that we can trust to not only supply but to service our equipment to the standard that our customers expect and deserve and we are in no doubt that Ali Abu Samaha and his team at ROLACO will fulfil our criteria in this area completely."
Contact
TT-UK
10 Windsor Road
MK42 9SU Bedford
United Kingdom
Phone:
+44 (0) 1234 342566
Fax:
+44 (0) 1234 352184
E-Mail:
info@tt-uk.com
Internet:
To website