TRUVAC® Partners with Ditch Witch® in Colorado and Oklahoma
TRUVAC®, a premium brand of vacuum excavation equipment manufactured by Vactor® Manufacturing, Incorporated, a subsidiary of Federal Signal Corporation, announced the addition of two new dealers to their network. Ditch Witch® of the Rockies, which is located in Colorado, and Ditch Witch® of Oklahoma will now be offering the full line of TRUVAC vacuum excavators.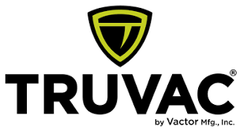 The addition of the two Ditch Witch dealers brings the total number of locations providing TRUVAC vacuum excavators and support to over 87 across the United States and Canada.
Unique from other manufacturers, TRUVAC places a great deal of responsibility on their dealers, such as the need for superior support and parts availability. Both of the new dealers are well equipped to meet TRUVAC's stringent requirements, and are excited to introduce TRUVAC to their customers, such as utility providers, construction companies, and others.
TRUVAC was founded as a response to the increased need for safe digging and the "Call 811 Before You Dig" movement, helping satisfy the safe-digging requirements of businesses and organizations that locate and verify underground utility lines and pipes. Vacuum excavators use pressurized air or water (hydro-excavation) to loosen soil, at which point a powerful vacuum system removes the soil and deposits it in the debris body. This provides a non-destructive means to safely locate and uncover underground utilities and precisely excavate an area.
"We're excited to bring these Ditch Witch dealers into our family. They are already well established and dialed into the utility and construction markets. This makes them a perfect match for our excavators and our mission to promote smart and safe digging through better technology and more dependable excavation," states Tony Fuller, Vice President, ESG Global Sales at Federal Signal.
TRUVAC vacuum excavators come in a variety of sizes and boast many exclusive features. Models include the popular Paradigm® sub-compact model, the versatile Prodigy® and Coyote compact models, and the full-size HXX® and Wolf models. The full line of TRUVAC vacuum excavators is available at all four Ditch Witch locations in Colorado and Oklahoma.
About TRUVAC
The TRUVAC® brand was created by Vactor® Manufacturing, Incorporated to elevate their focus on vacuum excavators and safe-digging. TRUVAC vacuum excavators feature innovative technology and custom configurable designs, and are purpose-built to meet even the most demanding safe-digging needs. They are backed by coast-to-coast service and support.
About Vactor
Vactor® Manufacturing, Incorporated manufactures the Vactor brand of sewer and catch basin cleanser, the Guzzler® brand of industrial vacuum loaders, and the TRUVAC® brand of vacuum excavators. Based in Streator, Ill., Vactor Manufacturing, Incorporated has authorized dealers and service centers across North America. vactor.com.
About Federal Signal
Federal Signal Corporation builds and delivers equipment that moves material, cleans infrastructure, and protects the communities where we work and live. Founded in 1901, Federal Signal is a leading global designer, manufacturer and supplier of products and total solutions that serve municipal, governmental, industrial and commercial customers. Headquartered in Oak Brook, Illinois, with manufacturing facilities worldwide, the Company operates two groups: Environmental Solutions and Safety and Security Systems.
federalsignal.com
.
Contact
TRUVAC
Melissa Troha
1621 S. Illinois Street
IL 61364 Streator
United States
Phone:
+1 847 907 3378
E-Mail:
sales@truvac.com
Internet:
To website