Trelleborg acquisition of Epros finalized
Trelleborg's acquisition of Epros GmbH and Epros International Ltd. has been finalized.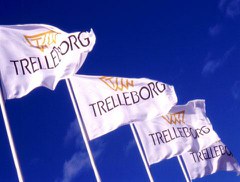 Epros, which is privately owned and located in Duisburg, Germany, and St Albans, UK has approximately 30 employees and annual sales of about SEK 90 million.
Epros is a niche leader in the after-market for pipe systems, specialized in trench less repairs. The methods to seal leaking pipes and improve structural stability in pipe systems include the use of materials such as impregnated polyester fabrics and EPDM.
Trelleborg Building Systems is a division of the Trelleborg Group, a global industrial group which develops high-performance sealing and protecting solutions based on advanced polymer technology. Trelleborg Building Systems is a leading supplier of polymer-based and bitumen-based construction products for sealing and water-repellant applications to industry and the consumer market. The company has approximately 1,500 employees with production units located in Sweden, Denmark, Finland, Poland, Germany, Spain, the UK, and the United States.
Further information can be obtained from Viktoria Bergman, Trelleborg's Senior Vice President, Corporate Communications, +46 (0)410-670 94, +46 (0)708-47 57 33, or from Mikael Byström, Trelleborg's Senior Vice President Investor Relations, +46 (0)410-670 37, +46 (0)708-55 21 69.
Website: www.trelleborg.com