TRACOM, A Wastewater Treatment Solution Provider, Adds Marie Lumpkin to its Team
Owner Matt Kazmier has decided to work on growing TRACOM while COVID-19 sparks a lull in productivity. The addition of Lumpkin to his team will help his future plans for expansion. TRACOM, a provider of wastewater treatment solutions for industrial settings, has added Marie Lumpkin to its team of fiberglass fabrication experts.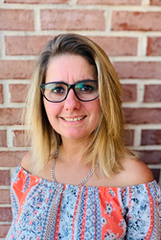 The decision to continue hiring during the current economic downturn brought on by COVID-19 was a well-considered one. Matt Kazmier, owner of TRACOM, believes that now is the best time to bring new faces onto his team of capable individuals.
"Business is slowing down, which means we've got more free time to train new employees," Kazmier explains. "We can still comply with federal and state regulations regarding social distancing throughout the hiring process. Our unique industry lets us provide remote training through virtual learning environments for all new positions in this company. This all but eliminates the potential for person-to-person transmission of the virus."
New hire Lumpkin is a veteran in fiberglass fabrication. Her expertise makes her the perfect fit for Kazmier's plans for his company's future. "I'm going to have Marie's training heavily involved in sales and support cores, so that she can be a cross-functional asset to the business. With her past experience and this new training, she will be able to take on the responsibility of team leader when I open a second fabrication line later this year."
Despite the economic issues brought on by COVID-19, Kazmier remains optimistic for the future. He is building up a team of fiberglass experts so that when the country opens back up, he will be ready to expand his business and become an industry leader. Since his purchase of TRACOM in 2019, Matt has taken steps to ensure that his business continues to grow, regardless of current economic situations. The newest addition to his team, Lumpkin, will help Kazmier in his efforts to expand the company.
About TRACOM
As a provider of fiberglass solutions for industrial settings and wastewater management, TRACOM has been operating and growing for over 30 years. Many recognizable brands across the globe have relied on the industry-standard and custom solutions that TRACOM provides. The company specializes in fiberglass-reinforced plastics (FRP) that save customers time and money, due to their durability in corrosive and heavily-abusive environments.

 
Contact
TRACOM
6575-A Industrial Way
Georgia 30004 Alpharetta
United States
Phone:
+1 877 435 8637
E-Mail:
info@tracomfrp.com
Internet:
To website