The Vortex Companies Adds SAK Construction and C & L Water Solutions as its Latest Quadex Lining System Licensees
The Vortex Companies recently announced the signing of SAK Construction and C&L Water Solutions as its latest licensees of the Quadex Lining System (QLS) featuring GeoKrete® geopolymer.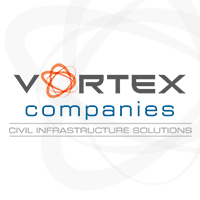 The Vortex Companies adds SAK Construction as its latest Quadex Lining System Licensee
The QLS System is designed for the structural rehabilitation of large diameter pipe, culvert, tunnels and other non-round infrastructure.
"CSAK has a long history and excellent reputation for delivering high quality pipe rehabilitation services," stated Mike Vellano, Vortex Companies CEO. "We are extremely excited to have them on board as a licensee for QLS."
The QLS system is a unique combination of advanced installation equipment and next generation materials, GeoKrete® Geopolymer. It is also considered, by many, the purest geopolymer mortar on the market. "QLS allows us to effectively provide a true large diameter rehabilitation system where our traditional methods simply cannot compete from a cost and performance perspective," said Steve Hirtz, VP Rehab Operations for SAK.
Vortex recently announced that its GeoKrete Geopolymer has received "reduced carbon footprint" certification by SCS Global Services.
"We have been working to achieve this for quite a while as we feel it is important to develop products that address environmental concerns and regulations," added Vellano.
C & L Water Solutions Signs Licensing Agreement for The Quadex Lining System
Denver based contractor adds large diameter pipe lining solution to its growing list of trenchless technologies.
"Partnering with C&L will help address the increased demand for geopolymer pipe lining as rehabilitation solution," stated Mike Vellano, Vortex Companies CEO.
C&L's approach to business fits the mold the Vortex Companies looks for in its licensees and strategic partners. Based out of Denver, Colorado, C&L is a family-owned firm that places high value on customer satisfaction and offers a broad range of water distribution and sewer collection system solutions. In addition to trenchless rehabilitation, C&L offers in-house engineering, excavation and maintenance services to its customers.
"With GeoKrete recently being approved by the Colorado DOT, we now have a large diameter culvert and pipe relining solution to address the state's immediate and long-term rehabilitation concerns," said Christopher Larson, C&L's Chief Operating Officer.
About The Vortex Companies
The Vortex Companies deliver advanced trenchless technologies and turnkey services to cost effectively renew water, sewer and industrial infrastructure. Its suite of products and services include pipe lining and coating systems, manhole rehabilitation, CCTV inspection and cleaning, advanced infrastructure repair materials, sewer robotics, pipe bursting, bypass pumping and facility renewal.
Contact
The Vortex Companies
Kit Jones
Media Contact
18150 Imperial Valley Dr.
TX 77060 Houston
United States
Phone:
+1 713 269 2333
E-Mail:
kitj@vortexcompanies.com
Internet:
To website