The 2nd annual TTC Auger Boring School was held on February 13-17, 2017
The Trenchless Technology Center (TTC) at Louisiana Tech University (LA Tech) is an industry/university/government cooperative research center. It has been providing global leadership as a center of excellence for over 27 years to advance the science and art related to underground infrastructure pipeline networks.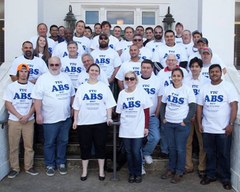 TTC is supported in part by industry leaders who serve on the Industry Advisory Board (IAB). This IAB is dedicated to not only provide financial support but to provide direction for advancing the industry through research, innovation, validation, and education.
The second 5-day Auger Boring School (ABS) was held on February 13-17, 2017 at Louisiana Tech University. It was instructed by the foremost auger boring experts in the country. The main change in the second ABS school was splitting the program into two tracks – one for engineers and the other for contractors.
Also, NUCA became TTC partner in the second ABS and TTC received a strong support on behalf of them. The course covered all aspects of auger boring projects from design to construction, with special focus on safety. The school consisted of classroom lectures and practical sessions. Practical sessions were held at the field testing site located behind the TTC National Trenchless Technology Research Facility at South Campus which is shown in following figures.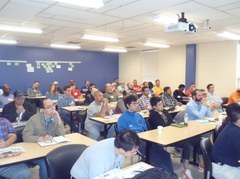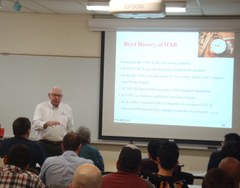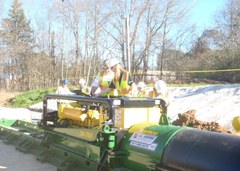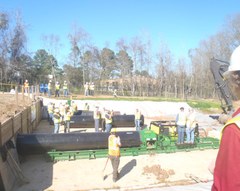 For more information please visit http://ttcspecialtyschools.com/abs/ and contact Dr. Tom Iseley.
Sponsors of TTC Auger Boring School were NUCA, Baroid Industrial Drilling Products, Barbco, McMillen Jacobs Associates, Permalok®, Northwest Pipe Company, National Clay Pipe Institute, Brierley Associates, American Ductile Iron Pipe, Thompson Pump, Midwest Mole, The Robbins Company, Thompson Pipe Group – Flowtite, Milliken Infrastructure Solutions, Trinity Products, Wicker Construction, Greg Strudwick & Associates, Scott Equipment, and Underground Construction.
Contact
Trenchless Technology Center / Louisiana Tech University
Ph.D., P.E., Dist. M. ASCE, PWAM Tom Iseley
Dan Reneau Dr
LA 71270 Ruston
United States
Phone:
+1 (318) 257-2852
E-Mail:
dtiseley@latech.edu
Internet:
To website