Thames Water to recruit new wave of engineers
A new generation of engineers could be offered a job at Thames Water – if they pass an industry-first traineeship scheme. People are being recruited for the hands-on, six month programme with the chance of a permanent full-time role for those determined to succeed. Candidates will be paid during their traineeship, which the company hopes will be the start of a long and rewarding engineering career.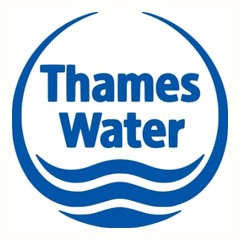 Thames Water HR director Janet Burr said:
"We're extremely proud to be the first water company to offer traineeships. It's well known there's a skills gap on the horizon in engineering and a number of our more experienced employees are due to retire in the coming years. It's important we plan ahead and nurture as many new and enthusiastic people as we can."
Thames Water already run apprenticeship and graduate schemes. Traineeship candidates will ideally be recent school or colleague leavers, with little or no employment background or qualifications, but be motivated, willing to learn and keen to use their own initiative.
Each will be paired with an experienced mentor and will be hands on in the day-to-day running of a sewage works, as well as maintaining equipment and problem solving.
Janet added: "We're looking for those who have left school without qualifications but have something to offer in a practical environment, and a passion for engineering. If that sounds like you then please get in touch as we'd love to hear from you."
A total of 45 places are up for grabs across the Thames Water region. The first wave of 15 trainees will be working at waste water treatment sites from mid-January and opportunities in clean water treatment and network engineering will be available next spring.
Trainees will also take part in sessions to develop key skills in maths, English and ICT, and receive CV writing support.