Testing of new technology marks start of operations at new Water Research Center at Georgia Power's Plant Bowen
A new technology that could significantly reduce the water needed for power plant cooling is being tested, marking the beginning of research and development at the new Water Research Center (WRC) at Georgia Power's Plant Bowen in Cartersville, Ga.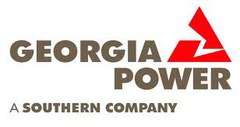 Cooling water is essential for most thermal, or steam-driven, electric generation, which is the primary form of producing power in the United States and globally. Although most of the water withdrawn for power generation is returned to the source, the energy industry is focused on finding more efficient ways to manage water resources.
The WRC is the first U.S. research facility of its kind, providing a venue for developing and testing technologies to reduce power plant water withdrawals and consumption and improve the quality of water related to power generation. Operated by the Southern Research Institute, the WRC is being developed by Southern Company and its subsidiary Georgia Power, Southern Research and the Electric Power Research Institute (EPRI), which has assembled an R&D collaborative of 13 companies.
For further information visit www.georgiapower.com
Contact
Georgia Power
Mark Williams
30 Ivan Allen Jr. Blvd
GA 30308 NW Atlanta
United States
Phone:
+1-404-506-7676
E-Mail:
markwill@southernco.com
Internet:
To website