Supply Chain Highlights Need for Progress on Innovation
The rate of uptake of new technologies by water companies is causing ongoing frustration within the supply chain, results from a British Water survey reveal.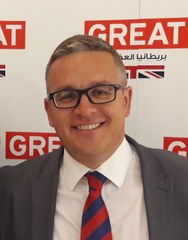 The trade association's annual UK Water Company Performance Survey asks contractors, consultants and suppliers to rate their clients' performance in 11 areas, including professionalism, contractual approach and communication. Innovation was the lowest scoring area in 2020 – at a time when regulator Ofwat is expecting water companies to find new ways of working to address key issues, without increasing customer bills.
The sector is facing unprecedented challenges – from climate change, population growth and rising customer expectations - radical change is needed if Ofwat's stretching AMP7 targets are to deliver for customers and the environment.
Shaun Stevens, general manager at EPS Water, a supplier committed to digital transformation and innovation, and incoming chair of British Water's UK Forum, said: "The low innovation scores are symptomatic of the ongoing frustration felt in the supply chain with regard to innovation uptake by the water companies and their delivery partners.
"While innovation has been a core theme in water companies' dialogue for many years, issues including underfunding, adversarial commercial models and out-of-date technical standards can be blockers to the adoption of new technologies.
"Following submission of water companies' 2020-2025 business plans, Ofwat said they have seen some good pockets of innovation, which is encouraging. We now need to see a cultural shift to drive truly transformational innovation and address key challenges at sector level."
Recognising new approaches were needed, in December 2019 regulator Ofwat confirmed a £200 million innovation fund for the AMP7 investment period.
Stevens said: "The fund is a step in the right direction and we can only hope it yields the required outcomes. There is a clear need for innovation in AMP7 to achieve the expected service and performance improvements. The need has never been greater, in fact. All water companies must gear up to engage with the supply chain to deliver this."
British Water's annual survey was first undertaken in early 2003, in response to companies asking for feedback on how they were viewed by the industry supply chain and how they were seen to compare with others. The survey seeks views of individuals working in the industry rather than a corporate standpoint.
Overall, this year saw a small drop in score across all areas, although this is likely to be attributable to the transition from AMP6 to AMP7, when key teams would have been engaged in regulatory submissions, which can directly impact on supply chain engagement and perceptions.
Reflecting on an overall improvement since 2016, Stevens said: "Some water companies have no doubt improved their supply chain engagement and management practices in recent years - but there is still work to do.
"If you strive to genuinely transform how you and your delivery partners work with suppliers, the rewards can be reaped. Dŵr Cymru Welsh Water and United Utilities both saw significant improvement this year because they identified their suppliers' pain points and delivered targeted change against them.
"Northumbrian Water also deserve recognition for achieving the top spot and for being consistent high scorers in recent years. They are successfully using close collaboration and a range of digital initiatives to achieve great relationships with their suppliers.
"The lesson for water companies is to never take your eye off the ball when it comes to supply chain engagement and continue to collaborate with suppliers, involving them earlier in project feasibility stages, to get real value from them before the design is set."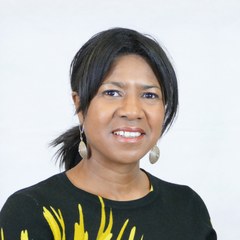 Looking further ahead, Stevens said he would like to see the development of an open and meaningful debate about supply chain sustainability in the UK water sector, adding: "This would act as a key enabler for closer engagement and the realisation of efficiencies and would overcome the weaknesses exposed by the current Covid-19 situation."
British Water chief executive Lila Thompson said: "I'd like to thank all those who took the time to complete the 2020 survey. We had 256 responses – a great level of engagement, especially considering the upheaval we have all faced during the Covid-19 pandemic.
"Embedded within all levels of the supply chain are the skills and expertise to deliver tangible improvements for customers and the environment in AMP7. I urge water companies to take their valuable feedback on board."