SUEZ ENVIRONNEMENT wins a 4-year, €65 million contract to operate and maintain the residual water collection system in Panama city
Degrémont, a SUEZ ENVIRONNEMENT subsidiary, has been chosen by the Panama Ministry of Health (MINSA) to maintain and operate the wastewater collection systems, pumping stations and other networks in Panama City over a period of four years.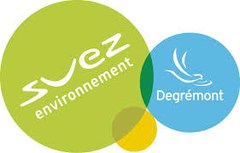 This €65 million contract covers the operation and maintenance of a 162 km system of pipes that is due to be extended to 248 km in 2016. The contract includes the repair of certain infrastructures and the supply of equipment.
Degrémont has been present in Panama since 2009, where it has operated the city's 1,000,000 PE wastewater plant after having designed and built it. The latter is situated downstream of the sanitation system covered by this new contract. A first for the country and one of the largest in Central America, the plant is contributing to the regeneration of the bay area, which has protected status due to its international ecological significance, and restoring water back to the natural environment at an optimum quality level to allow swimming conditions.
With 3.6 million inhabitants, a prime geographic position and a canal that is currently being extended, Panama has one of the most dynamic economic situations in Latin America, with expected GDP growth of 6.6% in 2014 following a rise of 8.4% in 20131).
"With this new contract, the Ministry of Health has recognised Degrémont's expertise in operating sanitation systems, developed through 25 years of experience and 247 facilities in operation throughout the world. We are proud to be able to continue to support the country in its development initiatives and its environmental conservation efforts," commented Marie-Ange Debon, Deputy Chief Executive Officer in charge of the International Division of SUEZ ENVIRONNEMENT.
This contract strengthens SUEZ ENVIRONNEMENT's position as the leader of the residual water market in Latin America, with facilities and flagship projects in Brazil, Mexico, Chile and Argentina.
1) Source FMI