Stein & Partner at the 9th German Arab Business Forum
Over the last years, the German Arab Business Forum has developed into the most relevant and largest platform for German Arab business relations. It is a hot spot for both the private as well as the public sector to focus on new developments, strengthen existing business contacts and create new alliances. In view of the close business connections to Arabia as a result of several projects with Arab gulf countries, it is an honor for the engineering company Prof. Dr.-Ing. Stein & Partner GmbH (S&P) to participate in this international event 2006 as one of the sponsors and lecturers. The 9th German Arab Business Forum is taking place in Berlin at the House of German Business from 6-8 September 2006.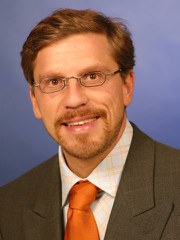 For more than 12 years now, S&P has proved highly successful on the national and international market in the fields of pipeline installation and maintenance of gas and water networks as well as drain and sewer systems. Mr. Robert Stein, managing director of S&P, will participate as a sponsor and lecturer. In his contribution to the workshop "Education and Vocational Training" he presents the advantages and benefit of UNITRACC, an international web-based information, learning and working platform for sewer and pipeline construction as well as connected fields of civil engineering. In a different workshop "Infrastructure I: Railways, Roads and Urban Planning", R. Stein introduces CargoCap, an innovative concept for pipeline-based freight transportation in congested areas. "I am looking forward not only to joining the technical and professional interexchange but also to seeing German and Arab business friends again", Robert Stein points out.
The 9
th
German-Arab Business Forum has been organized by Ghorfa – the Arab-German Association for Commerce and Industry e.V. in cooperation with the German Association of Chambers of Commerce and Industry (DIHK) and the General Union of Chambers of Commerce for Arab Countries and is taking up the successful events of the previous years. As in previous years, the Business Forum will be under the auspices of the Federal Minister for Business and Technology, S.E. Minister Michael Glos, who will open the event. More than 700 participants from the most different business sectors will travel to the 9
th
German-Arab Business Form from Germany and approx. 20 different Arab countries.
The partner country of this year's Forum is the State of Kuwait; the guest of honor will be His Highness Sheikh Nasser Al-Mohammed Al-Ahmad Al-Sabah, Prime Minister of the State of Kuwait. The Prime Minister, who will be escorted by a high-ranking delegation, will give a speech at the opening. More high-ranking German and Arab representatives from political and economic fields have confirmed their participation.
The Forum is divided into several workshops and plenary sessions. This year's focus will be on the fields of infrastructure, energy & petrochemistry, environment & water, investments & technology transfer, financial services as well as IT & telecommunications.
On the following website you will find further information about the 9
th
German Arab Business Forum:
http://www.ghorfa.de

Contact:
Prof. Dr.-Ing. Stein & Partner
Mrs. Julia Geessink
Konrad-Zuse-Straße 6
44801 Bochum
Tel.: +49 (0)234 51 67 125
Fax: +49 (0)234 51 67 109
Email: julia.geessink@stein.de
Web: http://www.stein.de
http://www.cargocap.de
Contact
Prof. Dr.-Ing. Stein & Partner GmbH
44801 Bochum
Phone:
+49 234 51 67 0
Fax:
+49 234 51 67 109
E-Mail:
office@stein.de
Internet:
To website